Bristol-Myers Squibb to create immunotherapy cancer drug research centre in California
Will expand its Redwood City Campus with laboratories to conduct biologics drug discovery
Bristol-Myers Squibb is to create a research hub at Redwood City, California, for discovering cancer drugs in the emerging field of immunotherapy.
The company has signed a 10-year lease to expand its Redwood City campus in BioMed Realty's Woodside Technology Park life science campus by approximately 61,000ft2. The company will add laboratories that will provide additional capacity to conduct biologics drug discovery research in addition to office space.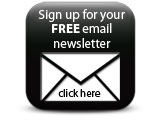 Bristol-Myers Squibb will occupy two of the three buildings at the campus, totalling 194,100ft2, as the company further strengthens its presence in the San Francisco Bay Area, said BioMed Realty.
Companies