ChargePoint expands production for large scale containment valves
Powder containment and aseptic transfer valve specialist ChargePoint Technology has invested in new manufacturing machinery at its UK facility to meet increased demand for larger diameter valves for use in large scale drug manufacturing
The new 5 axis machine is the first of its kind in the UK and forms part of a wider £1 million investment into advanced manufacturing capabilities at the company's facility in Liverpool. It will enable ChargePoint Technology to speed up the production and delivery of larger diameter valves, up to 350 mm.
The investment has been made in response to growing containment demands driven by growth within therapeutic areas, including oncology and hormonal drug products. This is leading to increased volumes of high potency active pharmaceutical ingredients (HPAPIs) being used in the production of tablets, capsules and other solid dosage forms.
Tony O'Sullivan, CCO at ChargePoint Technology, said: "We are seeing an increase in demand from solid dose manufacturing companies, including big pharma firms and CMOs in the US and Europe, for large scale containment valve solutions. Our new machinery enables us to manufacture larger diameter valves, directly addressing this market need.
"Growth in the high-volume manufacture of generics, particularly in Asia, is also driving demand for larger containment valves, as there is a need to upgrade existing process equipment to safely replicate the production of higher potency off patent drugs, while ensuring drug quality and operator safety. We expect this segment to grow in the future as the pharmaceutical landscape evolves."
As part of the investment, a new automated washing plant will be used to ensure effective and repeat cleaning of parts with higher throughput capacity, while a new 3 axis coordinate measuring machine (CMM) will also allow for high precision measurement and scanning of critical valve components in-house.
ChargePoint Technology intends to invest further in manufacturing capabilities at its facility over the next 3 years. In particular, it plans to continue to evolve its product design using the latest manufacturing methods to provide further advancements in valve technology.
An integral part of a complete powder handling system, ChargePoint Technology's valves are independently performance tested to the ISPE SMEPAC guidelines. The company works with select material handling solution partners across North America, Europe and increasingly Asia to ensure an integrated high containment handling process is successfully achieved.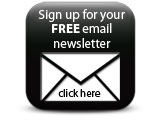 ChargePoint application video showcasing its automated large volume transfer valve technology in pharmaceutical tablet production
Companies