CordenPharma Caponago sterile injectable facility gains approval from Italian AIFA
The firm aims to supply complete injectable manufacturing services spanning development to commercial scale
CordenPharma Caponago has received approval for its aseptic filling line
CordenPharma, the pharmaceuticals arm of the International Chemical Investors Group, has completed and has received approval for its aseptic filling line installed at its CordenPharma Caponago CDMO in Monza Brianza, Italy.
The Italian Medicines Agency (AIFA) has approved the line for clinical and commercial supply.
This addition to the existing terminal sterilisation capabilities of the manufacturing facility will support customer development and commercial programmes by providing expert service in aseptic filling of liquid and lyophilised vials and pre-filled syringes, the firm said.
The project was initiated in 2014 after CordenPharma experienced increasing demand from its customers in this market segment – in particular as it relates to the fully integrated supply of injectables as well as peptide APIs.
Ernesto Petroselli, President of CordenPharma International, said: 'This new investment in the aseptic development capacities of CordenPharma Caponago strengthens our injectable platform and positions us as a fully integrated CDMO. Furthermore, it is a testament to our overall commitment in responding to customers' needs.'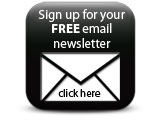 The expansion, which complements the already existing sterile capability at the site and at CordenPharma Latina in Sermoneta, Italy, is an additional step in the ongoing capacity expansion process that CordenPharma continues to pursue. The firm aims to supply complete injectable manufacturing services spanning development to commercial scale, including integrated peptide and oligonucleotide manufacturing capabilities.
Companies