CordenPharma sweeps Life Science Leader CMO Leadership Awards
CordenPharma wins Life Science Leader CMO 2017 Leadership across all core and specialty award categories
Europe and US full-service CDMO, CordenPharma, will be awarded 2017 CMO Leadership Awards, presented by Life Science Leader magazine, across all six Core Award Categories (including all three groups of Outsourcing Respondents) and all eight Specialty Award Categories.
The six CMO Core Award Categories are: Quality, Reliability, Capabilities, Expertise, Compatibility and Development. Winners in these categories were judged by their customers as either exceeding expectations or as top performers.
CMOs have the opportunity to win in up to three groups of Outsourcing Respondents – Big Pharma (BP), Small Pharma (SP), and Overall (combined Big and Small Pharma).
CordenPharma has been additionally awarded as a top performer in all eight Specialty Award Categories: Accessible Senior Management, Cultural Fit, State-of-the-Art, Innovation, On-Time Delivery, Right the First Time, Strength of Science, and Reputation.
Ernesto Petroselli, President of CordenPharma International said, "Organized under five technology platforms, CordenPharma experts are committed to full-service end-to end API and Drug product supply as a CDMO partner to the global pharmaceutical industry."
"These awards from our customers reflect our continuing drive to expand upon existing capabilities in order to provide cost-effective integrated solutions for their complete contract development and manufacturing needs."
The awards ceremony
For the 2017 CMO Leadership Awards, Life Science Leader magazine teamed up with Industry Standard Research (ISR) to determine the award recipients, which are published in their March Life Science Leader CMO Leadership Awards Supplement.
More than 80 contract manufacturers were assessed by 26 performance metrics in ISR's annual Contract Manufacturing Quality Benchmarking survey.
Survey participants were recruited from Pharma and Biopharma companies of all sizes and only evaluated companies with which they had worked on an outsourced project within the past 18 months.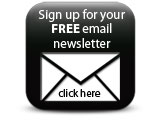 The 2017 Life Science Leader CMO Leadership Awards ceremony and reception will be held on Wednesday, March 22nd at the W Hotel, 541 Lexington Ave, New York City, NY (USA).
Companies