Covance signs 10-year r&d deal with Sanofi
Finance | Research | Regulatory
Sanofi to sell sites and facilities in France and UK to Covance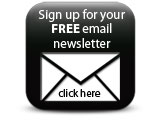 French drugmaker sanofi-aventis has chosen New Jersey-based contract research company Covance as its research and development partner in a ten-year deal that could be worth up to US$2.2bn.

Under the deal, Covance will provide r&d for sanofi-aventis in the fields of toxicology, chemistry and clinical Phase I – IV trials.

Sanofi is also selling its Porcheville, France and Alnwick, UK sites and facilities, including preformulation, drug formulation, preclinical and early-stage clinical API manufacturing, and radiolabelled chemistry to Covance for around US$25m.

'This alliance will help us preserve hundreds of valuable jobs in Porcheville and Alnwick, while driving our r&d efficiency for the benefit of the patients,' said Marc Cluzel, executive vice-president, Research & Development, at sanofi-aventis.

Covance says it will maintain employment on the sites for at least the next five years.

The deal is expected to close before the end of the year.


Companies