Cubis high-capacity micro balances from Sartorius
Avoid transfer errors and sample loss by reliably weighing small samples directly in large sample containers, up to 50 ml
With a unique resolution of up to 60 million divisions and a readability of 1 μg, the new high-capacity Cubis MSA|MSU66S micro-analytical balances feature a maximum capacity of 61 g.
Based on this high weighing capacity, samples can be transferred and weighed by the minimum amounts directly into relatively heavy containers, such as long-necked flasks or HPLC bottles.
This saves time, ensuring that 100% of the sample is used.
No more wasting expensive samples: accurately weigh small amounts
The new Cubis micro balance enables an extremely low sample weight, complying with USP and FDA requirements. Technicians can work with significantly reduced quantities of samples, which may be costly or only available in small amounts.
Save costs by eliminating the need for weigh boats and paper
The challenging aspect of sample transfer is no longer required, saving both time and the cost of purchasing weigh boats and paper, as well as the expense of subsequent disposal.
Increase user safety by omitting a risky step
When transferring samples, tiny airborne particles can be released as a result of spillage or brushing. This can unnecessarily endanger employees, particularly when working with toxic substances.
Sartorius enables direct weighing into containers, which protects all users from exposure to particles. The risk of spillage when a sample is added into small containers using a spatula is also reduced as larger sample containers also have wider openings.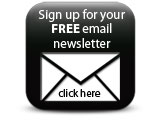 Download the full brochure here.
Companies