DDPS create largest glass bottle in the world
The bottle is made of glass approved by the European Pressure Equipment Directive for use in the pharmaceutical industry
Main welding of the body of the biggest glass bottle at DDPS in Mainz. Credit: De Dietrich Process Systems GmbH
The QVF competence centre of De Dietrich Process Systems in Mainz, Germany is known for its ability to manufacture equipment made of borosilicate glass 3.3, up to a nominal diameter of DN1000.
Recently, the company took advantage of its ability to produce the probably biggest glass bottle in world:
Nominal width: DN1000
Height: 298cm
Bottle neck: DN300
Nominal volume: 1700 l
Dry weight: 370 kg
This glass component was a challenge for the entire Mainz workshop, due to its extreme size.
The bottle DN1000 was certified by the "RID REKORD-INSTITUT fuer DEUTSCHLAND GmbH" as the "World's biggest glass bottle".
The company has a history of dreaming big; this bottle beats the wine bottle they made in 1993 for an exhibition in Saint-Cloud, France.
As the glass bottle is made of the same borosilicate glass 3.3, which is approved by the European Pressure Equipment Directive and used in the chemical and pharmaceutical industries, the bottle easily resists hydrostatic pressure generated when it is completely filled.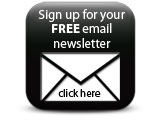 To demonstrate this, the winemaker Keringer from Mönchhof in Burgenland completely filled the bottle with his red wine "Keringers 100-Days-Zweigelt 2015".
Companies