Destiny Pharma receives US FDA QIDP designation for novel antibacterial product
Ingredients | Research | Regulatory
Lead drug product in development for the prevention of post-surgical Staphyloccocal infections
Destiny Pharma has announced that the US Food and Drug Administration (FDA) has granted Qualified Infectious Disease Product (QIDP) designation to the company's lead product candidate, XF-73 (Exeporfinium chloride), a novel, synthetic drug with antibacterial activity against a broad range of bacteria.
The drug is being developed against the bacteria, Staphylococcus aureus, including the multi-antibiotic resistant strain, Methicillin-Resistant Staphylococcus aureus (MRSA).
The QIDP designation for XF-73 is for the prevention of post-surgical Staphylococcal infections and there are tens of millions of patients entering hospitals each year who are at significant risk of contracting a post-surgical infection because they 'carry' this bacterium.
Under the GAIN (Generating Antibiotic Incentives Now) Act, QIDP status confers FDA priority review, eligibility for fast-track status and an additional 5-year extension of US patent exclusivity when approval is granted. The FDA grants QIDP designations to drugs intended to treat serious or life-threatening infections caused by 'qualified pathogens.' These pathogens include the hospital superbug, MRSA, one of the leading causes of post-surgical infections.
Data from four Phase I/IIa studies in Europe have shown that XF-73 is rapidly bactericidal (quickly reduces the number of bacteria in the nose). Coupled with the unique property to prevent bacterial resistance demonstrated in laboratory tests, XF-73 promises to be able to prevent potentially fatal Staphylococcus aureus infections. In the USA, a clinical trial of XF-73 is being sponsored and funded by the National Institute of Allergy and Infectious Diseases (NIAID), part of the National Institutes of Health (NIH), and is expected to complete shortly.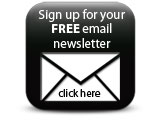 Dr Bill Love, CEO of Destiny Pharma, commented: 'The QIDP designation is an important milestone in the development of our lead product, XF-73, which represents a new approach in hospital infection prevention for millions of surgical patients. Around the world, governments and global organisations are calling for new antibacterial drugs and are introducing incentives to reward companies for delivering these products. Tackling antibiotic resistance is on the G7 agenda and industry is starting to return to this space. XF-73 has a novel bacterial-killing action which offers the potential of a more comprehensive surgical infection prevention programme.'
Companies