Dr Athanasios Papadopoulos joins Emergex as Chief Medical Officer
Oxford-based biotechnology company has appointed a clinical bio-pathology specialist
Dr Athanasios Papadopoulos
Emergex Vaccines has announced the appointment of Dr Athanasios Papadopoulos as Chief Medical Officer (CMO), effective 1st March 2019. Dr Papadopoulos will report directly to Emergex's CEO Professor Thomas Rademacher.
In his new role at the biotechnology company, Papadopoulos will use his extensive medical, regulatory and clinical development expertise to provide leadership and direction on the development of Emergex's new approach to synthetic vaccine development in the field of infectious diseases.
Papadopoulos joins Emergex from Sanofi, the global pharmaceutical company, where he was most recently Associate VP, Senior Director and Clinical Franchise Leader of Global Clinical Sciences since 2015. During his time at Sanofi Papadopoulos played a critical role in the development of Dengvaxia, the first vaccine approved for Dengue fever.
Prior to Sanofi, Papadopoulos worked at Novartis as Medical Affairs Director and Senior Global Clinical Research Physician as well as Lead Head of CLS and Senior Director of Clinical Development. During his time at Novartis, he contributed to the successful development and approval of the breakthrough Bexsero® Meningitis B vaccine.
Papadopoulos originally trained as a general practitioner in Greece and specialised as a clinical bio-pathology consultant. He speaks English, French, Italian, Greek and Bulgarian.
Commenting on the appointment, Storme Moore-Thornicroft, co-founder and COO at Emergex said: "His knowledge and experience working in senior positions and the successful development and approval of a number of vaccines makes him the perfect candidate to be our new CMO. We look forward to working with him as our programmes progress into and through clinical development."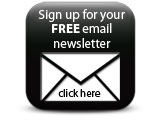 On his appointment as the new CMO, Papadopoulos said: "Coming from a larger, multinational corporation I am eager to explore the opportunities that come with working in a competitive, entrepreneurial, high-growth company. Emergex's novel technology and pipeline hold the potential to revolutionise infectious disease prevention and treatment and I am keen to be a part of the team as they strive to realise that vision."
Companies