EC consults on Falsified Medicines Directive
The long-running saga of the Falsified Medicines Directive continues

Mike Murray, Head of Manufacturing & Environment at the ABPI
The EU's Falsified Medicines Directive (FMD) (2011/62/EU) introduces obligatory 'safety features' to allow, inter alia, verification of the authenticity of medicinal products for human use by means of a 'unique identifier'. It also places the EC under an obligation to adopt a delegated act setting out details relating to the safety features including the unique identifier.
As a first step in the development of the delegate act, the EC has published a concept paper, which was rolled out for public consultation with a view to preparing both the impact assessment and the delegated act.
The paper looks at the options for:
the technical characteristics of the unique identifier;
the composition of the serialisation number containing the unique identifier;
the level of verification;
the setting up and governance of data repositories for unique identifiers as envisaged under the FMD; and
the criteria for deciding which products will be within the scope of the safety feature requirements of the FMD.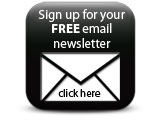 The concept paper mentions a target date of 2014 for adoption of the delegated act and merits close attention from the medicines whole supply chain before the closing date for the consultation on 27 April 2012.