EMA authorises fewer medicines in first half of 2014
But the Agency says innovation is increasing
The European Medicines Agency (EMA) has authorised fewer medicines in the first half of this year compared with 2013 – with 39 medicines being recommended for sale compared with 44 in January to June last year.
The number of medicines recommended for European Union (EU)-wide approval based on generic or informed consent applications also fell in January-to-June, year-on-year compared with 2013: there were six this year and 13 in 2013.
However, EMA has stressed that these newly authorised pharmaceuticals include innovative medicines, which have the potential to 'meet unmet medical needs, treat diseases for which no treatments were previously available or bring significant added benefit to patients over existing therapies', the Agency said.
Among those receiving approval were anti-cancer medicines Mekinist (trametinib) and Gazyvaro (obinutuzumab); anti-inflammatory Entyvio (vedolizumab); anti-infective Daklinza (daclatasvir); plus Translarna (ataluren) and Sylvant (siltuximab), which treat rare illnesses.
Also, more than two in three applicants received scientific advice from EMA's Committee for Medicinal Products for Human Use (CHMP) during the development phase of their medicines.
EMA said this is a significant increase compared with the first half of 2013 (when one in two applicants received scientific advice), and mirrors the growing number of requests for scientific advice received by the Agency.
The Agency added that the number of new medicines targeting rare diseases was steadily increasing, 'providing treatments for patients who often have only few or no options' and eight such medicines were approved in the first half of this year.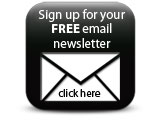 The CHMP also allowed hepatitis C virus patients to receive ledipasvir and sofosbuvir medicines while they were under development.
Companies