EMA plans fast-track approval system for much-needed medicines
Asks pharmaceutical firms to comment on a new authorisation scheme
Pharmaceutical firms are being asked to comment on a new authorisation scheme that would fast-track assessments of medicines within the European Union (EU), targeting illnesses for which there is currently no treatment.
The European Medicines Agency (EMA) plans to introduce this new PRIME testing scheme between January to March 2016.
It would also cover market approval applications for medicines that may 'offer a major therapeutic advantage over existing treatments', said an EMA note.
The EMA explained that under PRIME, the EU agency will offer 'early and enhanced scientific and regulatory support to medicine developers to optimise the generation of robust data and enable accelerated assessment'. This, it said, will allow patients to 'benefit from therapies that may significantly improve their quality of life as early as possible'. It would use existing regulatory tools, particularly scientific advice, and the accelerated assessment procedure already used for innovative medicines and those of major interest regarding public health issues.
Fast-tracking would include the early appointment of a coordinator from EMA's Committee for Medicinal Products for human use to help build knowledge to aid a marketing authorisation application. There would also be a kick-off meeting with a multidisciplinary group of experts from relevant EMA scientific committees and working parties to give preliminary guidance on development plans and recommended regulatory procedures.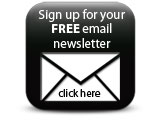 There would also be scientific advice at key regulatory stages, involving health technology assessment bodies and patients, when relevant. In this way, the EMA 'will encourage developers to focus their resources on those candidate medicines that are likely to make a real difference to a patient's life,' said the briefing note.
Companies