EMA publishes guidelines on drugs with modified release of active substances
Drug Delivery | Ingredients | Regulatory
Both oral medicines and skin patches
The European Medicines Agency (EMA) has published fresh guidance on assessing medicines releasing active substances slowly into the human body – both oral medicines and skin patches.
Taking account of the difficulty of checking the reliability of these medicines, EMA has advised the pharma sector on their development, notably in vitro testing of medicines whose release of active substances is delayed or prolonged.
'It should be demonstrated that the prolonged release product maintains its drug release characteristics regardless of relevant variability in physiological conditions,' the EMA guidelines stated.
The EU agency asked that the drug's release rate be tested in vitro by a dissolution test method, based on the physical and chemical characteristics, both in vitro and in vivo, of the active ingredient and of the drug product.
The guidance does not cover drugs with pulsatile and accelerated dosage forms or drugs expected to release their active ingredients following a specific trigger, such as upon interaction with enzymes.
Regarding its guidance on marketing authorisations of transdermal patches, which deliver drug substances through the skin via diffusion, EMA has asked manufacturers to provide information on the strength of the drug; the content and the location of the active substance in the product; the reason for choosing this type of drug for delivery; and information on what happens with any remaining drug substance after the product is used.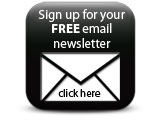 'The risks of precipitation, particle growth, change in crystal habit, changes in thermodynamic activity arising from changes in temperature and on storage should be assessed and appropriate tests included in the stability studies,' said the agency.
Companies