EMA releases pharmacogenetic pharmacovigilance guidance
The identification of subpopulations with either increased or decreased sensitivity to medicines due to genomic factors could provide important information
The European Medicines Agency (EMA) has released guidance encouraging and advising pharmaceutical companies to incorporate genetic data from patients in their pharmacovigilance assessments of adverse reactions to medicines. EMA has concluded that having such biomarkers available can help companies anticipate and assess reactions.
EMA explained: 'The identification of subpopulations with either increased or decreased sensitivity to medicines due to genomic factors could provide important information that could be used to mitigate the risk of side effects and the risk of lack of efficacy in those subpopulations. Characterisation and categorisation of individuals based on genotype or phenotype to genomic subpopulations may lead to a significant increase in therapy benefit, decreased risks or both.'
This 'guideline on key aspects for the use of pharmacogenomics in the pharmacovigilance of medicinal products' says that pharmacogenomics-related information should be considered for labelling, where a pharmaceutical company has information that a certain side-effect is more likely in a 'specific genomic subpopulation…identifiable by a genomic biomarker or set of markers'.
EMA added: 'Evidence should be sufficiently detailed and clear in the labelling. Risks and/or benefits in the subpopulation should be defined with guidance for the healthcare professional'.
Whether labelling should be mandatory or voluntary depended on the 'strength of evidence available and on the expected consequences for…efficacy and safety,' said the guidance.
Evidence should be sufficiently detailed and clear in the labelling
Mandatory labelling would include where genomic testing is routine and supported by evidence; it would be merely recommended where genomic testing may provide information guiding the use of a medicine or monitoring patients, but evidence is not essential for safe and efficacious use.
The European Research Network Pharmacogenetics/genomics welcomed the advice (commenting on initial drafts), but called for clarifications. 'The guidelines part of the document is still vague. It is not clear what needs to happen in the relation to new drugs,' said the group.
That said, the group agreed with the guideline authors about the importance of setting up DNA banks for all clinical trials.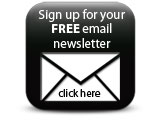 'The information that can be obtained from this will be pivotal in performing studies to make clinical implementation of pharmacogenomics possible.'
The group added that EMA's advice should emphasise the importance of covering different ethnicities and age groups in studies.
Companies