EMA says EU approvals statistics show signs of increased innovation
CHMP recommended 81 market approvals in 2013, up from 57 in 2012
The European Union's (EU) pharmaceutical sector is becoming more innovative according to new market approval statistics, which showed that the number of medicines containing a new active substance in 2013 was 38; compared with 35 in 2012; 25 in 2011; and 15 in 2010.
EMA said the 2013 figure was 'quite high', adding that its committee for medicinal products for human use (CHMP) recommended market approval for 81 medicines last year, compared with 57 in 2012. The number of generics approved was stable compared with 2012, 'but generally decreasing over the last few years'.
Meanwhile, EMA added that 11 out of 81 human medicines recommended for marketing authorisation in 2013 were for treating rare diseases.
'This continues the year-on-year increase observed over the last few years (with 8 in 2012 and 4 in 2011),' said EMA. And two new advanced therapy medicinal products were recommended for approval in 2013, bringing to four the total number approved thus far: previous approvals were in 2009 and 2012 respectively.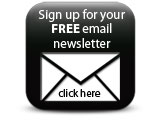 'These innovative medicines are derived from gene therapy, cell therapy or tissue engineering and can offer groundbreaking new opportunities,' said the Agency. The first two positive EMA opinions for marketing authorisations of biosimilar monoclonal antibodies were given last year.
Companies