EMA to assess its medical literature monitoring
An independent audit of the system's internal quality management, controls and its output will be conducted early this year
The European Medicines Agency (EMA) is to stage assessments of the effectiveness of its medical literature monitoring service this coming year to ensure that this pharmacovigilance service is beneficial.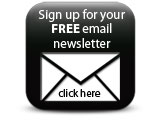 An independent audit of the system's internal quality management, controls and its output will be conducted early this year. Customer satisfaction surveys will also be launched during the year and distributed to all national regulators and pharmaceutical companies.
A quarterly service update report will be made available including assessments on search strategies, the list of active substances, the list of journals being scanned and a user manual. An EMA note said that since the service was launched last July, webinars have been organised to help the pharma sector and regulators make use of the service and these will continue throughout 2016. The service now covers 300 chemical and 100 herbal active substance groups. EMA has a legal requirement to undertake this work.
Companies