Epistem signs three-year research deal with sanofi-aventis
Will provide discovery through to clinical biomarker support to sanofi-aventis oncology programmes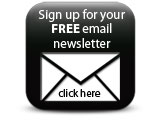 Epistem, a UK biotechnology and personalised medicine company is to collaborate with sanofi-aventis US in a three-year deal relating to the use of Epistem's proprietary biomarker gene expression profiling and immunohistochemistry technologies.

Under the terms of the agreement Manchester-based Epistem will provide discovery through to clinical biomarker support to oncology programmes of sanofi-aventis and its affiliates. Activities will cover preclinical, ex vivo and clinical support.

Epistem is eligible to receive up to US$4m in research support payments including reimbursement of certain costs, over the three-year period.

Matthew Walls, chief executive of Epistem, said the collaboration is an important milestone for the company as it continues to exploit its biomarker technologies.

Epistem develops therapeutics, biomarkers, diagnostics and provides contract research services to drug development companies. Its expertise is focused on the regulation of adult stem cells located in epithelial tissue, which includes the gastrointestinal tract, skin, hair follicles, breast and prostate.

The Group also has specialist knowledge of the effects of radiation on adult epithelial stem cells and tissue and is developing novel therapies for treatment of mucositis and radiation sickness (acute radiation syndrome) alongside its proprietary preclinical models.