Exploring new ingredient synergies in taste-masking
Acetaminophen is a common ingredient used to treat infants for pain and fever but its bitterness can be a problem. Recent studies of acetaminophen bitterness in paediatric chewable tablets by Roquette have revealed the taste-masking synergy of combining maltitol with an intense sweetener
Numerous technologies are available to mask the bitterness of APIs but their use in paediatric formulation is limited by the excipient's toxicity, which is different for children compared with adults. So there is a need for formulation based on simple and well-known excipients.
Acetaminophen or paracetamol is one of the most common medications used to treat infants for pain and fever. Its bitterness often leads to complex formulations, needed to improve acceptability by a child's palate. While testing several directly compressible (DC) excipients in a first study on the formulation of chewable acetaminophen tablets containing sucralose, it was observed that all DC polyols were able to give a pleasant texture, but surprisingly some formulations based on directly compressible maltitol from Roquette (SweetPearl P300DC) were judged less bitter. Therefore, masking the bitterness of acetaminophen by incorporating only a well-accepted intense sweetener (sucralose) and a bulk sweetener (maltitol), both of which are commonly used in paediatric medicines, is of significant interest.
It was supposed that the taste-masking observed was due to a synergy of maltitol and sucralose, and that a specific ratio of maltitol/sucralose is required to mask the bitterness of acetaminophen (as well as a minimum amount of both). Thus, a study was carried out to determine if there is a specific property unique to sucralose, as an intense sweetener, that creates a synergy with maltitol, and to determine the optimal ratio of maltitol/sucralose required to mask the bitterness of a given dosage of acetaminophen.
The taste-masking effect of sucralose on acetaminophen has been studied in vitro using an electronic tongue system. But this type of equipment is not able to qualify the real taste of the formulated acetaminophen. The most reliable, and consequently recommended, method to determine taste-masking properties is through the use of a trained human taste panel who can detect taste as overall gustatory impression including smell, mouthfeel, visual appearance and emotions. For this study, the sensory panel was composed of 20 people trained in sensory analysis.
Different combinations of maltitol (bulk sweetener) with sucralose, saccharin Na, acesulfame K and aspartame (intense sweeteners) in acetaminophen chewable tablet formulations were tested to evaluate the taste-masking of the combination of sweeteners.
In formulation series F1 to F3, the dosage of acetaminophen was 250mg/tablet.
In series F1, the same quantity of intense sweetener was added (9mg).
In series F2, the quantity of each intense sweetener was adjusted to obtain the same sweetening power (equivalent to 9mg sucralose)
In series F3, the quantity of each intense sweetener was adjusted to obtain the same sweetening power as a reduced sucralose loading (equivalent to 4.5mg sucralose).
In series F4, the ratio of acetaminophen/intense sweetener was reduced in comparison to F3 (150mg acetaminophen), with the quantity of each intense sweetener adjusted to obtain the same sweetening power (equivalent to 4.5mg sucralose). The batch size for each series was 500g.
1st combination (series F1): Chewable tablets containing 250mg acetaminophen, 9mg intense sweetener and 1,230mg maltitol with comparatively sucralose, saccharin Na, acesulfame K and aspartame. The sensory panel was able to discriminate between tablets and to rank them according to bitterness. Analysis using the Friedman test (designed to detect differences in treatments across multiple test attempts) showed the result was significant (significance level is 0.02167, i.e. far below 0.05).
Figure 1 shows the results of the HSD Tukey test, performed by comparing two tablets at a time on different days, and it reveals the following differences in taste and bitterness.
Figure 1: HSD Tukey test results on the F1 series of formulations
The maltitol–sucralose combination was evaluated as being able to mask the bitter taste of acetaminophen when compared with the combination of maltitol with other intense sweeteners (saccharin Na, acesulfame K and aspartame). The latter three intense sweeteners were evaluated as equivalent to one another. In these tablet formulations, the amounts of intense sweetener were identical whatever the sweetness of the product.
In the literature, the sweetness of sucralose is far higher than that of saccharin Na, acesulfame K and aspartame (respectively 600, 300, 200, 180 compared with sucrose). Here, the sucralose-based tablet was clearly found to be less sweet than expected considering the 600 equivalent sucrose sweetness. It was assumed that there is a competition between the sucralose taste-masking function and its sweetening function. Therefore, another sensory panel was conducted to evaluate the F2 series.
2nd combination (F2 series): Formulations in which the intense sweetener quantities were adjusted to obtain the same sweetness as 9mg sucralose using the literature data.
The sensory panel found it impossible to test the tablets as they were far too sweet and simultaneously very bitter. Furthermore, at such high dosage the intense sweeteners generate significant off-notes which are added to the paracetamol bitterness. Therefore, a new formulation using less intense sweetener (F3 series) was developed and tasted.
3rd combination (F3 series): To perform a comparison based on the same sweetness level, the amount of sweetener was divided by two (i.e. equivalent to 4.5mg of sucralose). The other ingredient's amount was strictly the same as in the two previous series of formulations.
The sensory panel was not able to distinguish between the products. The Friedman test was not significant (it had a significance level of 0.9032). No trend was determined. According to the tasting panel, all the products were too bitter. Therefore, when incorporated at a concentration giving theoretically an acceptable sweetness, all intense sweeteners, sucralose, acesulfame K, saccharin Na and aspartame have no masking effect on the bitterness of acetaminophen.
With 0.3% of sucralose, acetaminophen tablets were found to be bitter by the sensory panel in contrast to the tablets containing 0.6% sucralose. Therefore there is a minimum ratio of sucralose to acetaminophen to add to the tablets to mask the bitterness. Therefore it was decided to reduce the ratio of acetaminophen versus intense sweetener by reducing the amount of acetaminophen in the tablets while keeping the same sweetening power in each formulation.
The F4 series of formulations were tested using a fourth sensory panel.
4th combination (F4 series): To confirm that masking the bad taste of acetaminophen requires a minimum amount of sucralose with regards to acetaminophen dosage, the acetaminophen dosage was decreased from 250mg to 150mg. A new series of tablets formulated with 150mg acetaminophen and with an amount of intense sweeteners equivalent to 4.5mg sucralose were prepared and tested by the panel. The sensory panel was able to distinguish between the products and the Friedman test significance level was 0.01252. A histogram comparing the HSD Tukey ranks is shown in Figure 2.
Figure 2: HSD Tukey test results on the F4 series of formulations (0.3% intense sweetener, 150mg acetaminophen per tablet)
In this series of formulations the (F4) maltitol/sucralose combination was once more evaluated as being able to mask the bitter taste of acetaminophen. Therefore, there is a clear synergistic masking effect of sucralose when added to a maltitol-based chewable tablet formulation. This taste-masking effect is specific to the intense sweetener sucralose as it is not obtained with saccharin Na, acesulfame K and aspartame.
Furthermore, the taste-masking effect is obtained only for a minimum ratio of sucralose/acetaminophen. The sensory panel results were identical for the first series of formulations (F1) – comprising 9mg sucralose to 250mg acetaminophen – and for the last series (F4) – 4.5mg sucralose to 150mg acetaminophen.
This required amount of sucralose would normally have produced tablets that were too sweet but this extreme sweetness was not experienced by the panel. It was presumed that there is some competition between the sucralose taste-masking function and its sweetening function. The amount of maltitol was kept constant. The texture of the chewable tablets is obtained by the use of a DC maltitol (SweetPearl P300DC) and a minimum amount of this directly compressible bulk ingredient is needed to obtain such chewable tablets by direct compression.
In conclusion, the sensory panels found that the ratio between acetaminophen/maltitol/intense sweetener must be adjusted and that the best combination is using sucralose, which reinforces the sweet taste of maltitol, while adding a taste-masking effect. Finally, this study demonstrates the benefits of a DC maltitol and sucralose combination for use in the formulation of paediatric acetaminophen chewable tablets with improved taste.
Bibliography
1. Handbook of Pharmaceutical Excipients, 7th edition, Pharmaceutical Press, London, & Philadelphia, 2012, pp3-5, 52–55,468–470, 696–698, 805–806
2. http://www.directcompression.roquette-pharma.com
3. C. Thabuis, CY Cheng, X Wang et al., Eur. J. Paediatr. Dent. 2013 Dec;14(4):303–8.
4. Ingredients Handbook; Sweeteners, 3rd edition, edited by Rachel Wilson, Blackwell Publishing 2007
5. J. Walsh, A. Cram, K. Woertz et al., Adv Drug Deliv Rev. 2014 Jun;73:14–33
6. Sweeteners and sugar alternatives in food technology, edited by Kay O'Donnell, Malcolm Kearsley. – 2nd ed., 2012
7. D.H. Choi, N.A. Kim, T.S. Nam, et. al. Drug Dev. Ind. Pharm, 2014; 40(3): 308–317
8. M. Pein, M. Preis, C. Eckert, F.E. Kiene, Int. J. of Pharmaceutics 465 (2014) 239–254
9. NF ISO 8587 (February 2007) Sensory Analysis – Methodology – Ranking test (Index number : V09–018).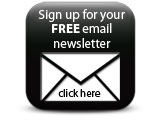 10. S.S. Schiffman, B.J. Booth, M.L. Losee, et al., Vol. 36, (5) pp. 505–513, 1995
Featured Companies