FDA-approved multidose delivery system for prescription eye treatments
Aptar Pharma's preservative-free multidose dispenser chosen for a prescription dry eye product in the US
Aptar Pharma's preservative-free multidose Ophthalmic Squeeze Dispenser is available for patients in the US prescription market for the first time with Allergan's Restasis Multidose (Cyclosporine Ophthalmic Emulsion) 0.05%.
Dry eye patients use eye drops on a regular basis, often for the rest of their lives. An increasing number of patients experience eye irritation or allergic reactions with preserved formulations. They may also sometimes cause serious side effects.
This approval and launch makes the Aptar Pharma Ophthalmic Squeeze Dispenser the first FDA-approved multidose delivery system to handle prescription eye treatment formulations without any preservatives.
Salim Haffar, President, Aptar Pharma. "The microbiological safety, combined with a precise and reproducible drop ejection, allows pharmaceutical customers worldwide to enter into discussions with regulatory agencies such as the FDA."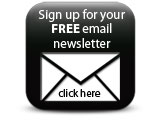 "The ergonomic and pocket-size design and the intuitiveness of a squeezable container with a low actuation force contribute to the high levels of acceptance among patients and consumers," said Haffar.
Companies