FDA approves Fluzone Intradermal vaccine for adults
Administered using a short, fine needle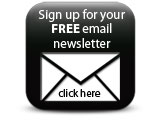 Sanofi Pasteur, the vaccines division of French drugmaker Sanofi, has received approval from the US Food and Drug Administration (FDA) to market its Fluzone Intradermal vaccine for adults, allowing for flu injections with a very fine needle.

Most adult influenza vaccines are given using a needle 1 inch to 1.5 inches (25mm to 38mm) in length that goes into muscle tissue.

The Fluzone Intradermal vaccine has an ultra-fine needle that is 0.06in (1.5mm) long and the vaccine contains 15mcg of haemagglutinin per strain of influenza in a 0.5ml dose.

'The microinjection delivery system utilized in Fluzone Intradermal vaccine provides reliable and easy delivery of the vaccine into the dermal layer of the skin, an attractive site for immunisation,' said Olivier Charmeil, president and ceo, Sanofi Pasteur.

Fluzone Intradermal vaccine will be available to healthcare providers in the US for the 2011–2012 influenza season.


Companies