GEA and RCPE to support Pharma's adoption of continuous manufacturing
Drug Delivery | Equipment | Regulatory
GEA and the Research Center for Pharmaceutical Engineering are working together to facilitate the industrial implementation of continuous manufacturing technologies
The collaboration between GEA, a supplier of advanced engineering services and process equipment, and the Research Center for Pharmaceutical Engineering (RCPE) in Graz, Austria, experts in process and product optimisation, will help pharmaceutical companies to better negotiate the regulatory submission process, shorten timelines, reduce risk and expedite drug development from R&D through tech transfer to commercial production.
Phil Gabb, Head of Solid Dosage Sales Support at GEA, said: "With more than 10 years of investment, research and experience, GEA has pioneered the development of cutting-edge technologies to bring continuous processing to the pharmaceutical industry.
"With our unparalleled history of expertise in processing OSDs, from pills to pellets to MUPS (Multiple Unit Pellet System) and our tried and tested technologies, I am convinced that we can continue to help our customers to get their products to market faster in a cost-effective way."
The partnership provides a single-source repository of process technology, design and material science know-how, as well as simulation and modelling expertise, to optimise the integration and use of process technologies and unit operations for the production of oral solid dosage (OSD) forms.
Frans K.A. Maas, VP APC Pharma Solids at GEA, said: "The collaboration with RCPE is another step towards expanding our ecosystem, de-risking the migration from batch-based to continuous processing and delivering added value to the pharmaceutical sector.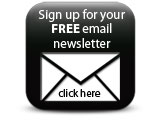 "By working with academic organisations such as RCPE, our ultimate aim is to get safer medicines to market in a more efficient and cost-effective way so that everyone has access to the most efficacious pharmaceuticals, wherever they are in the world."
Featured Companies