HRS Heat Exchangers reduces cross contamination with new S Series
Matt Hale, International Sales and Marketing Director for HRS Heat Exchangers, talks reducing contamination risks in pharmaceutical applications with the new HRS S Series of corrugated multi-tube heat exchangers
Cross contamination in the pharmaceutical industry is a vital consideration and more and more questions are being asked of manufacturers and health professionals about the safety, integrity and potential side effects of a range of products and medicines.
Ensuring safe pharma manufacturing has become increasingly complex. Consequently many pharmaceutical manufacturers rely on both robust procedures and well designed equipment to reduce contamination risks.
The new and improved HRS S Series of corrugated multi-tube heat exchangers prevents contamination and provides leak detection while offering all the usual benefits of HRS Heat Exchangers' normal corrugated tube design, including reduced fouling, improved heat transfer and reduced pressure drop. All S Series models also feature an expansion bellows to absorb different expansion rates between the shell and inner tubes. The new S Series builds on the strengths and reputation of the previously named HRS F Series of hygienic heat exchangers, but introduces three distinct models:
HRS SP Series - Specifically targeted at pharmaceutical use, this multi-tube heat exchanger is ideal for WFI and purified water production, as well as many other uses.
HRS SH Series - Multi-tube heat exchanger for hygienic uses such as cosmetics and personal care, food and beverage manufacture and potable water.
HRS SI Series - A multi-tube heat exchanger for industrial applications such as chemicals, oil and environmental water applications.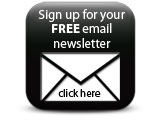 Multipass versions are available and multiple units can be interconnected and mounted in a frame, while a full choice of flange and clamp fittings are available. The SP Series is constructed from AISI 304 and 316L Stainless Steel as standard, but other options are available. However stringent the hygienic requirement of your process are, there is a new S Series heat exchanger to reduce the cross contamination risk during processing.
Companies