How does the EU shape up to its transpondian neighbours?
While at FutureLink 2018, which took place in June, Angharad Baldwin caught up with Jean-Marie Aulnette, VP of EMEA at TraceLink, to discuss the state of serialisation readiness in Europe and the future of digital drug supply
FutureLink 2018 (Munich, Germany) was an opportunity for life sciences companies to come together and explore the challenges involved in preparing for the EU Falsified Medicines Directive (FMD), which has a deadline of February 2019. With a dual track on compliance and digital strategy, the educational forum focused on the analogue-to-digital transformation that will soon be required in the pharma and healthcare industries. The event was organised by TraceLink, a track and trace network committed to removing counterfeit prescription drugs from the global marketplace.
The ultimate goal for FutureLink is to allow trade partners to exchange serialisation information in real-time within the supply chain. And, according to Aulnette, TraceLink has the technology to achieve this.
"When a new regulation is implemented, you have to respond. In theory, not serialising by February 2019 means that you cannot legally sell your product, which could put your company at risk," he says.
"But this is not just limited to pharmaceutical companies, it also encompasses suppliers, CMOs and wholesalers. The whole supply chain is facing a huge task, effectively tracing a drug from production to the pharmacy," he adds.
Insights from FutureLink attendees demonstrated that many are concerned about the tight timeline involved in meeting the February 2019 deadline and the associated cost of serialising. And, for Aulnette, the million-dollar question, is: "What will happen to companies that don't meet the deadline and how will this affect the patients they supply?"
He continues: "It's a difficult question to address. In Europe, 28 countries voted on the law; to stop this legislation coming into force, these same countries would need to agree and act now." This, he believes, is unlikely to happen.
"Although there may be exceptions for some organisations in the supply chain, such as pharmacies, where dispensers are still not ready, exceptions for pharmaceutical companies are very unlikely."
Commenting on the global landscape, Aulnette says: "The biggest market right now, because of its proximity to Europe and impending regulations, is Russia, as many European companies export there."
He also mentioned Brazil, who froze their serialisation project 2 years ago, but are now getting ready to stage a three-step implementation project that's due for completion in May 2022. "By 2020, 85–90% of the globe will be covered by some form of serialisation regulation," Aulnette estimates.
With the postponement of the US Drug Supply Chain Safety Act (DSCSA), which was originally scheduled for November 2017 but has now been pushed back to November 2018, Aulnette hypothesises that Europe can learn a lot from the US.
He believes that Europe is a little more aware of what is involved and that many companies have benefitted from the US experience. In the recent Global Drug Supply, Safety and Traceability report by TraceLink, the company found that with 1 year to go until the deadline, pharmaceutical manufacturers in the US were more apprehensive about making serialisation investments. However, in the EU, within the same timeframe, companies have been more aggressive about making these investments.
The educational forum first took place in 2014 in the US. In June 2017, the first European event, called Nexus, occured in Barcelona, Spain.
The next FutureLink 2018 will take place in Chicago (IL, US) on 5–7 November and will examine what value can be derived from all the serialisation information collected so far, how this can lead to more efficient supply chains and improve the quality of medicines delivered to the patient.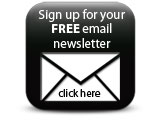 This article appeared in the September issue of Manufacturing Chemist.
Companies