IIoT: shaping pharma's future
Contract Manufacturing | Equipment | Packaging | Regulatory
Government regulation has presented new hurdles to the pharmaceutical and medical device industries within the last decade, requiring manufacturers to adapt their processes to meet changing production demands while continuing to comply with regulations
A new whitepaper from PMMI, The Association for Packaging and Processing Technologies, reveals that the track and trace requirements involved with serialisation (and eventual aggregation in 2023) require new sensors, software and automated machines, as well as new integrated systems to track, monitor and verify products throughout the supply chain.1
Pharmaceutical companies are automating in two major areas as the US Food and Drug Administration (FDA) mandates electronic submissions: the evolution from batch-based production to truly continuous manufacturing and the collection, management and utilisation of data.
Batch-based processing will be phased out and eventually replaced with continuous production. Achieving more complete quality checks at each stage happens as more physical processes are automated and both production and maintenance schedules are planned out and regulated based on past data.
Contract manufacturing organisations are attracting biopharmaceutical customers who, typically, don't have in-house manufacturing capabilities. Automation is playing a role in making lines suitable for several products, supporting the trend of smaller, more responsive facilities that concentrate on flexibility, cost efficiency and speed.
Change typically moves at a glacial pace in the pharmaceutical sector, but the industry is embracing technologies to leverage the full potential of the Industrial Internet of Things (IIoT). The IIoT has helped to connect the sector in its ongoing effort to comply with regulations intended to keep drugs safe and to prevent counterfeit products from entering the supply chain.
As more devices, equipment and production lines become linked, keeping those connections secure from unauthorised access continues to be a top priority.
Because of e-pedigree and serialisation requirements, the pharmaceutical industry has been at the forefront of IIoT breakthroughs in data sharing and connectivity to the degree that IIoT for pharmaceutical manufacturing is now sometimes referred to as IIoT-PM.
IIoT-PM connects intuitive machines and advanced analytics to address growing concerns about compliance and efficiency. Typical types of data being collected on production/packaging lines include production rates, scrap/waste, runtime, OEE, maintenance diagnostics, product tracking, fault time and batch control.
Reference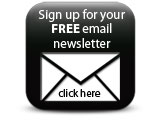 www.pmmi.org/report/2017-pharmaceutical-and-medical-device-white-paper.
Companies