Inovio and US army receive US$3.5m grant
To continue development of a mass vaccination device using electroporation technology
Inovio Pharmaceuticals is receive a US$3.5m grant from the National Institute of Allergy and Infectious Diseases (NIAID) to advance the development of its next-generation DNA vaccine delivery device capable of simultaneously administering multiple synthetic vaccines through skin surface electroporation.
Inovio is collaborating with Dr Connie Schmaljohn, Chief Scientist at the US Army Medical Research Institute of Infectious Diseases (USAMRIID).
The two groups aim to develop a device that would facilitate rapid vaccination of US troops stationed around the world against multiple infectious diseases and protect civilian populations from pandemic threats.
Dr Joseph Kim, Inovio's President and CEO, said: 'This new device would provide a means to rapidly and painlessly deliver multiple vaccines simultaneously to large groups of people. This collaboration builds on Inovio's strong relationship with Dr Schmaljohn and her team at USAMRIID in which Inovio is bringing medical innovation to several biodefence efforts. Moreover, the advancements from this project will enable rapid and efficient delivery of Inovio's SynCon vaccines for universal flu, HIV, and other infectious diseases on a mass scale.'
Inovio and USAMRIID scientists have been working to advance a DNA vaccine for the Lassa virus. In previous testing, an optimised DNA vaccine for this virus delivered by surface electroporation demonstrated complete protection in both guinea pig and non-human primate disease models.
The research will investigate the simultaneous delivery of multiple DNA vaccines
Although these results are encouraging and electroporation delivery is tolerable from a patient perspective, Inovio says improvements are still needed to make the technology more suitable for multiple vaccine administrations and mass vaccinations.
The research will investigate the simultaneous delivery of multiple DNA vaccines and final testing will use the Lassa virus and other arenaviruses.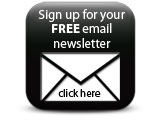 In addition, this new device platform could significantly increase the dose of vaccine delivered at one time, which Inovio says is a current limitation in vaccine delivery to the skin. The new skin surface device resulting from this research will leverage Inovio's latest surface DNA vaccine delivery technology, based on the company's proprietary electroporation delivery platform, which uses millisecond electrical pulses, dramatically improving cellular uptake of the vaccine and resulting immune responses.
Companies