Jail for importer of counterfeit inhalers
Belgian customs official alerted the UK MHRA to the counterfeit medicinal products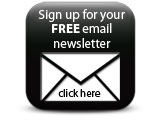 A man form West Drayton, UK has been sentenced at Harrow Crown Court to 12 months imprisonment for possessing 800 counterfeit Seretide 250 Evohalers, used in the treatment of asthma.

Premal Gandesha pleaded guilty to charges of importing a medicine from outside the European Economic Area (EEA) to his company, Blueridge UK Ltd, based in West Drayton, Middlesex, without holding the required licence to do so.

He also pleaded guilty to possessing an unlicensed medicinal product with intent to place it on the market in respect of the same 800 Evohalers.

Gandesha received a three-month prison sentence in respect of each of these offences to run concurrently with the 12 months that was imposed for the counterfeit offence.

As part of his sentence Gandesha was also disqualified for six years under Section 4 of the Company Directors Disqualification Act 1986.

The investigation, known as operation Hannah, was first launched after a Belgian customs official alerted the Medicines and Healthcare products Regulatory Agency (MHRA) to two cases of medicinal products that had arrived from Pakistan en route to a business address in Middlesex.

MHRA officers conducted an unannounced inspection of the business on 19 March 2009 and seized two cases of medicinal products. On subsequent analysis these products were found to be counterfeit.

MHRA Head of Operations, Danny Lee-Frost, said: 'This was a serious international operation undertaken with one goal in mind, and that was profit.

"This man has shown a complete disregard for the health and safety of the public in his relentless pursuit of financial gain. Thankfully these products were identified before they could reach the supply chain.