Johnson Matthey launches commercial-scale tethered catalyst offer
Now offering multi-kilogram quantities for application in commercial processes in direct response to customer demand
Johnson Matthey Catalysis and Chiral Technologies (JMCCT), a business unit of Johnson Matthey Fine Chemical Division, has announced an expansion to its proprietary tethered catalyst technology, and is now offering multi-kilogram quantities for application in commercial processes in direct response to customer demand for active, stable and flexible catalysts for use in asymmetric transfer hydrogenation reactions.
The technology, originally developed by Professor Martin Wills at the University of Warwick, has been successfully launched working in close collaboration with customers to develop new API manufacturing applications.
In 2013, JMCCT began work to expand the availability of the current two variants of tethered catalyst to multi-kilograms scale. The tethered catalyst offer is now available for use in both hydrogenation and transfer hydrogenation, and has shown exceptional results in increasing activity and robustness against polyfunctionalised substrates.
Plans to expand the current product line are underway, supported by the UK government's Technology Strategy Board's recent grant funding of a joint research program between JMCCT and the University of Warwick for the development of phosphine-free hydrogenation catalysts.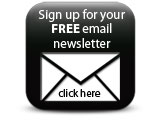 'The availability at commercial scale of the tethered catalyst technology is the demonstration of our continuous commitment to the advancement of chiral chemocatalysis,' said Daren Bryce, Commercial Manager at JMCCT. 'We believe the successful collaboration with Warwick University and the launch of further tethered catalysts throughout 2014 makes the JMCCT offer the most active, stable and flexible catalytic technology on the market.'
Featured Companies