Johnson Matthey offers new Heterogeneous Catalyst Kit
Provides instant availability to 40 different catalyst types
A new Heterogeneous Catalyst Kit is available from Johnson Matthey
A new Heterogeneous Catalyst Kit from Johnson Matthey Catalysis and Chiral Technologies is now available, providing instant availability to 40 different catalyst types. The precious metal based products have an optimised combination of metal and support offering superior performance.
Supplied with an extensive Applications Table, it makes an excellent tool for screening and research projects. All catalysts supplied in the kit are commercially available.
The kit will be made available through a collaborative effort with Alfa Aesar, the catalogue business unit of Johnson Matthey.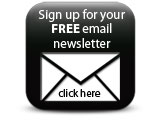 For additional information, visit jmcct.com
Featured Companies