Laetus at INTERPACK 2017
Laetus will be present at the event between 4 - 10 May, Hall 6, Booth A01 + Balcony
Between 4 - 10 May Laetus will present innovations in serialization, traceability and quality inspection solutions – for packaging processes and supply chains – in the pharmaceutical, medical and food industries.
Laetus is an industry specialist in inline quality control. Founded in 1974, the company is synonymous with successful vision inspection with solutions such as ARGUS, POLYPHEM and INSPECT.
With experience of more than 40 years, the company plays an integral part in the development of Secure Track Trace Solutions (S-TTS) – reliable modular packaging and supply chain control solutions for the pharmaceutical, medical technology, cosmetics and FMCG industries.
Visit Laetus at their joint booth, with sister companies Esko, Videojet, X-Rite und Pantone.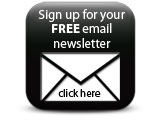 Concentrated Danaher expertise that you cannot miss!
Companies