Lighthouse signs business partnership with Bosch
To supply laser measurement systems for automated pharmaceutical leak detection
Lighthouse Instruments, a US headquartered specialist in laser test and measurement systems for pharmaceutical process monitoring, has entered into a business partnership with Bosch to develop and distribute a new machine series for container closure integrity (CCI) testing using Lighthouse's laser headspace analysis (HSA) technology.
The first machine will be unveiled at Achema in Frankfurt/Main, Germany on 15 June.
Lighthouse will exclusively licence and supply to Bosch laser measurement systems for automated pharmaceutical leak detection. Bosch will be the sole vendor of the machine series while Lighthouse will continue independently to offer measurement services, laboratory instruments and automation for non-leak detection applications to the pharmaceutical industry.
Joachim Baczewski, Head of Inspection Technology and President of Bosch Packaging Technology in Japan, said: 'By combining this expertise and best-in-class technology with our market-leading machinery for pharmaceutical inspection applications, we have developed a highly flexible and customisable leak detection platform.'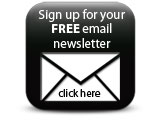 The new, fully automated series inspects different containers filled with lyophilised products, as well as medicines filled under vacuum or purged with inert gas.
Companies