Low Endotoxin Recovery (LER) white paper released to QC Insider Toolbox
Lonza have released of a new white paper which details the latest information on low endotoxin recovery (LER), a continued topic of debate and a complex challenge for the endotoxin testing community
The new white paper titled, "Low Endotoxin Recovery: Beyond the Controversy," provides the latest understanding of this phenomenon, together with an update on guidance provided by regulatory authorities.
This educational document has been added to the QC Insider Toolbox, which is a suite of online comprehensive tools designed to support QC professionals performing the bacterial endotoxins test (bet).
The aim of this new tool is to keep QC professionals abreast of developments in this important field and provides recommendations on how they can better manage LER in their daily work.
LER is defined as the failure to detect a known amount of spiked endotoxin in an undiluted drug product over multiple time points.
It has been linked to the use of polysorbate in conjunction with a chelating buffer, although the exact mechanism remains unclear. Since its discovery in 2013, LER and its management have been topics of much debate.
Katrin Hoeck, Head of Marketing Analysis and Testing at Lonza BioScience, explains: "Endotoxin testing is a vital element of the manufacturing of parenteral pharmaceuticals and medical devices – and without it there would be a significant risk to patient health. Our new LER white paper addresses the current understanding of LER, its potential impact on pharmaceutical manufacturing, approaches to tackling LER and the latest guidance from the FDA, all important considerations for the end user."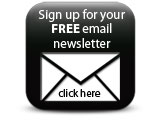 Click here to access the QC Insider Toolbox
Companies