Macrophage Pharma appoints Development Director
Joanne Bedwell-Garner joins management team
Immuno-oncology development company Macrophage Pharma has appointed Joanne Bedwell-Garner as Development Director.
Bedwell-Garner will be responsible for advancing the clinical development of Macrophage Pharma's lead programme, MPL-5821.
Bedwell-Garner brings more than 25 years' experience in the pharmaceutical sector, having held numerous senior Research and Development roles at companies.
This included BTG, where she was Vice President of Non-Clinical Development., where she was responsible for non-clinical evaluation and translation into the clinic.
Prior to this, she held senior roles at Protherics, Emergent BioSolutions and Microscience.
Bedwell-Garner has taken more than 15 pre-clinical candidates into clinical development, in the areas of oncology, inflammation, cardiovascular and infectious disease. She obtained a PhD in oncology from University of London.
The company
Macrophage Pharma is an immuno-oncology company focused on the discovery and development of therapies designed to enhance anti-tumour immune responses.
Macrophage Pharma's ESM technology platform is designed to deliver small molecule drugs to tumour-associated macrophages in a selective manner, activating the body's natural immune system to fight cancer.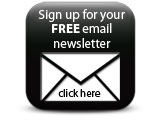 The company's lead p38MAPi programme is focused on a macrophage-targeting p38 MAPK inhibitor. Clinical trials are scheduled to start in 2018. Macrophage is also developing discovery stage programmes centred on a number of proprietary, candidate compounds.
Companies