Medidata opens new, larger London EMEA headquarters
Medidata a specialist provider of cloud-based technology and data analytics for clinical research, founded in 1999 had the official opening of its new EMEA headquarters in Hammersmith, London, to facilitate the company's continued expansion in the region
Europe is one of Medidata's fastest growing markets, where it serves pharma, biotech, medtech and CROs. It currently has over 200 customers across Europe and is seeking to make the drugs to market process more efficient, through assisting in the data management of clinical trials.
Medidata is as the name suggests concerned with data. Offering specialist data solutions to researchers conducting clinical trials. It has around 20 individual software solutions for clients, but citing "software as a service" the company tailors these software products to serve individual organisations to suit their needs.
The company has offices in London, Dusseldorf, New York and Tokyo, it also has a data centre in Frankfurt, with plans to expand into additional European life sciences hubs.
London has been the location of the Company's EMEA Headquarters since 2004 and serves as a pivotal hub for the region's sales and marketing operations and a global hub for R&D.
In 2004 offices located in Uxbridge served just five employees. The company now employs 240 workers who moved into the new offices on Hammersmith Grove in under 2 weeks, from their previous offices also located in Hammersmith.
Medidata has established long term, trusted relationships with customers in the UK, and customers include AstraZeneca, GlaxoSmithKline, Novartis and Roche.
Ben Coleman, Hammersmith and Fulham Councillor, Cabinet Member for Health and Adult Social Care, attended the opening and gave the opening address to those in attendance, which included employees and Medidata customers. He spoke of the borough as the best place in Europe to do business and hoped it would be a "global beacon for innovation and growth" in the science sector.
Medidata executive management including Tarek Sherif, Chairman and CEO, Glen de Vries, President, Mike Capone, COO and Christian Hebenstreit, Managing Director, EMEA were also present at the opening.
Sherif, said: "We chose London as our EMEA headquarters over ten years ago due to the high concentration of innovative, international life sciences companies, a strong R&D presence and a talented, diverse workforce. The UK continues to be an attractive market for Medidata. This is an important investment for the company, demonstrating our increased commitment to the UK and the strategic importance of the EMEA region.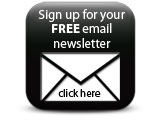 "We are delighted to move to new, expanded headquarters in London that will provide space to attract new talent over the next few years. I look forward to leveraging the opportunities provided by this expansion to meet the strong growth demand in the region and continue to attract and retain talented and skilled employees."