Meeting biopharma needs
Biotechnology | Contract Manufacturing | Regulatory
While the recession is increasing demand for contract services, the growth of biopharmaceutical development is creating new needs. Maria Lundberg from Recipharm explains how services providers are responding
CDMOS are increasing the types of services offered
While the recession is increasing demand for contract services, the growth of biopharmaceutical development is creating new needs. Maria Lundberg from Recipharm explains how services providers are responding

The pharmaceutical market is changing. The causes are many: global recession, increased Government regulation extending the time from drug discovery to market, more failed products and a change in product types entering the development pipeline from small molecules to protein therapeutics. The result is that companies are increasingly searching for new ways to cut costs and bring products to market faster. Growing numbers are turning to Contract Development and Manufacturing Organisations (CDMOs), which are also finding that this changing market brings new challenges and opportunities.

Companies now face such heavy market pressures that they have to get products to market quickly and cannot afford to make too many mistakes during product development. This is where CDMOs can add significant value. Even if a project is new to a company, a CDMO deals with so many pharmaceutical projects that they are likely to have seen something similar before and can apply their knowledge to develop a solution.

Typically the clients of CDMOs lack experience of some of three processes: development, technology transfer and manufacturing. Or they are experienced in one formulation, for example solid forms, but now want to make a product using a semi-solid or liquid formulation. Alternatively, a company might be entering a new market, such as the US or Europe, and is concerned about meeting that region's drug licensing requirements.

Avoiding expensive mistakes isn't the only reason why companies turn to CDMOs. It is often more cost- and time-efficient because they do not have to invest large sums upfront in new facilities, equipment or personnel, and the CDMO is ready to start a project within a few months from initial contact. If the company later ends a project or it is a one-off, they do not need to take responsibility for unoccupied facilities and laying off staff.

With the credit crunch and the need to improve returns, it is no surprise that pharmaceutical companies are looking to take advantage of a CDMO's flexibility and accessibility to cut down on the fixed costs of investing and maintaining their own facilities. This trend is not unique to so-called 'virtual' companies with limited or no facilities to develop and manufacture – even large pharmaceutical companies are looking for more flexibility.


spreading the risk

Another consequence of the financial climate has been a lack of funding, particularly for smaller biotechnology companies with limited analytical and production resources. This has meant that the normal fee-for-service arrangement may not always work. Innovative CDMOs have responded by developing new payment models. There are many of these and, in general, it is up to the pharmaceutical company and CDMO to find a creative solution that is a win-win for both parties.

One such model is for the CDMO to take a bigger risk in return for a potential greater reward. This could be, for example, the CDMO taking a stake in the project or even the company in the future. Alternatively, the CDMO can be paid at a higher rate at a later stage in drug development when the company starts generating revenues.

Yet another option is paying royalties to the CDMO. This requires a financially robust CDMO and there are not many of these around. The CDMO must also perform extensive due diligence on their customer too. Recipharm is one such company where several projects like this are under evaluation.

With small companies so dependent on delivering results, they want to minimise the risks they take. These companies want to spend as little time and money as possible on pre-clinical and clinical formulations. As soon as proof of concept has been shown, they are in a much better position to secure additional funding or even sell the project on to another company.

Recipharm tries to speed up the development process even more by doing some of the initial work in a non-GMP 'technical zone'. This means that more efficient work can be carried out (often on the same day that the drug candidate is delivered as quality assurance analysis is not required), without the demands associated with GMP activities.


smarter development

Many companies do not have the formulation and analytical experience that CDMOs have. So it makes sense to turn to a CDMO to help design a drug development plan that allows a company to show proof of concept as early and cheaply as possible.

For example, one customer had severe stability problems with a tablet formulation developed by another company. This had stopped the clinical development programme. Recipharm designed a smart set of drug-excipient compatibility studies that also took the different processing stresses into account. Using the result from this study, a formulation was rapidly developed that had a stability profile more than 10 times better than before. The customer could, without losing much time and money, continue its clinical programme.


Recipharm investigates how variations in materials and processing affect quality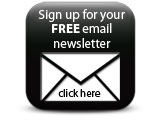 Adopting a risk-based approach and quality by design (QbD) principles is key to helping companies minimise their risk during development. Following QbD and establishing a design space for the formulation and process may lead to increased regulatory flexibility when the product is on the market. The number of post approval changes may be reduced and continual improvement facilitated.

To minimise risks, CDMOs such as Recipharm investigate how variations in material properties and processing parameters affect product quality. For example, protein pharmaceuticals (macro-molecules) are sensitive to chemical and structural changes. To ensure product quality, every step must be controlled and evaluated, from producing the product to giving it to the patient. In the case of sterile product, it needs to be well formulated so it remains stable during filling of the vials (fill finish), transportation handling at the clinic, and while it is on the shelf.

During product development, all these production steps are carefully examined at a well-equipped laboratory and chemical and structural changes in the drug can be assessed at the same time as monitoring the drug's stability.

The difference between a CMO (Contract Manufacturing Organisation) and CDMO is that CDMOs can get involved right from the development stage. This makes financing drug development through risk-sharing an easier proposition than with a CMO, which is contracted only when there is a product to manufacture. Likewise, the CDMO is able to offer a ready-made solution for both development and manufacturing. This makes it easier for the customer because everything can be done in one organisation, and saves time and money. Maintaining a lengthy relationship with a customer has other advantages too – if a specialised piece of equipment is missing, it is easier to come to an arrangement to purchase it.


easy scale-up

Scaling up the volumes of drug produced – from clinical trial quantities to large-scale production – is also simpler with a CDMO than a CMO as CDMOs typically have the same type of equipment on their production sites as in their development laboratories. All this is before the savings in the regulatory process are taken into account.

CDMOs face another challenge too. Companies are increasingly developing large, peptide-based biopharmaceuticals as well as small molecule products. With success stories in the protein therapeutics market like insulin, interferon, and fusion proteins like Enbrel, there is more investment in this area than ever before.

Growing numbers of CDMOs are, like Recipharm, offering both biopharmaceutical and small-molecule development services. Traditionally the activities were separate, but it actually makes a lot of sense for a CDMO to straddle both types of product. While there will still be a huge requirement for small molecule development and manufacturing, large molecules are attracting increasing investment. This provides more opportunities and in many respects less risk for a CDMO.


biopharma interest

Lonza certainly saw the benefit of this strategy when it attempted to take over Patheon in the autumn of 2009. Recipharm's own activities in this area saw the takeover of Cobra Bio to form a new biologics division known as RecipharmCobra Biologics. This division can offer comprehensive biological services, encompassing cell line development, analytical and process development and GMP production of recombinant proteins, DNA, viruses and cell products for Phase I, II and III clinical trials. Together with their fill-finish and formulation, this provides customers with a one-stop-shop for their biologics outsourcing needs.

Servicing customers with different needs is a major challenge. To tackle this, CDMOs need their development group to have deep knowledge of both small and large molecules. Recipharm, for example, has employed experienced PhDs in three major areas: protein formulation, solid dose formulation and semi-solid formulation.

Well-equipped, specialised laboratories are also crucial to developing biopharmaceuticals and small molecule drugs at the same CDMO. Biopharmaceuticals generally require sterile formulations, which need a different manufacturing suite to non-sterile. Recipharm is lucky in that it has both sterile and non-sterile production on the same site, allowing staff expertise and flexibility to be concentrated in a single centre.

The future of CDMOs is bright. Almost without exception, large pharmaceutical companies are already following an outsourcing model for many of their requirements. With the emergence of speciality 'virtual' pharmaceutical companies who outsource all their development and manufacturing activities, the demand for CDMO services can only grow.
Companies