Meeting the demand for parenteral dextrose
Glucose-based parenteral preparations must be sterile and pyrogen-free and their manufacturing conditions are subject to strict requirements and standards, including a high level of microbial and physiochemical quality for the API and raw materials. Roquette has invested in ta new injectable carbohydrate facility at its site in Lestrem, France.
Injectable solutions prepared with pyrogen-free glucose API are used on a mass scale in hospitals
In June, Roquette celebrated the build of a new GMP facility for the production of an API that is used worldwide for large volume parenteral preparations. Susan Birks went to the opening of the automated plant in France.
Dextrose (also known as glucose) monohydrate is a soluble, sweet-tasting powder that is used in the body as the main source of energy for cells. While most body cells can use fats for energy if necessary, brain cells and red blood cells rely almost entirely on glucose to fulfil their energy needs. The ingredient can, therefore, be a life-saving molecule when used as a first-line treatment in emergency situations that could lead to dehydration and acute hypoglycaemia.
Roquette has been producing pyrogen-free dextrose monohydrate for almost 40 years. In fact, it pioneered the development of powdered glucose grades for the preparation of parenteral solutions. Today the dextrose monohydrate, marketed by Roquette as Lycadex PF, is used worldwide by a large number of companies for making parenteral nutrition or dialysis preparations, as well as for injectables employed solely as nutrient or as a vehicle for medicinal drugs.
The use of such glucose-based parenteral preparations for injection into the body requires the API to be highly controlled and purified. Parenteral preparations must be sterile and pyrogen-free and their manufacturing conditions are subject to strict requirements and standards, including a high level of microbial and physiochemical quality for the API and raw materials.
The molecule of life: dextrose (glucose) monohydrate is used as a first-line treatment in emergency situations
Inferior quality of such APIs can jeopardise the entire parenteral preparation, with a serious impact on patient safety. Pharmaceutical companies involved in the manufacture of parenteral preparations are, therefore, looking for reliable suppliers offering excipients and APIs of the highest purity.
Roquette has invested in this market by creating a new injectable carbohydrate facility at its site in Lestrem, France. Such a niche market is a challenging environment for investment, but Roquette decided to proceed with the investment as part of its long term strategy to remain a responsible supplier in this demanding field.
supply chain control
The manufacture of dextrose monohydrate involves controlled hydrolysis of starch, which is extracted from the raw material maize (corn), followed by several purification steps to obtain the quality required for this API.
Roquette is a fully integrated manufacturer with total control of the manufacturing chain from cereal to the carbohydrate monomer. The Lycadex PF is manufactured in compliance with Good Manufacturing Practices (GMP). Production is carried out in a strictly controlled environment to avoid cross-contamination with other products. Furthermore, to ensure the required high pharmaceutical quality standard, physico-chemical, microbiological and biological tests are carried out during the process as well as on the final product.
Among these tests designed to control the high purity of the dextrose is the in vitro Limulus Amoebocyte Lysate (LAL) test that is carried out to check that the final product is free from pyrogenic materials – the biological substances that, if present, could lead to a dangerous rise in body temperature following an injection.
Packaging raw materials are also subjected to routine control according to specifications designed to achieve the required quality for use for pyrogen-free products.
The new purpose-built Lycadex PF facility
The tall facility was designed for an optimal process flow, top-down, making operation more efficient and reliable and to mitigate the risk for any potential contamination.
The process is designed to reduce microburden to the lowest limit. For example, the production system is an entirely closed operation to prevent contamination. Entrance to the production area is through a gowning area where protective clothing is put on, and the whole area is under cascading positive pressure running from the top floor down towards the lower packing area.
With the company's long experience in this technology, none of the process operation steps in the starch hydrolysation have changed but the equipment has been updated. Pharmaceutical grade water is used in the production process and much of the equipment is a special grade stainless steel with a specific surface roughness.
Once the crystalline dextrose monohydrate reaches the enclosed packaging line on the lower level, it is filled into bags and containers ranging from 25kg to 1 tonne. One bag of the product could be used for 1,000 patients so traceability is important. The process is as close as possible to being continuous without losing the traceability inherent in a batch system.
The 24/7 operation is controlled from one central management system with all major sampling being carried out automatically.
A high specification stainless steel is used throughout the plant and the closed process minimises the risk of bioburden during the production process
quality and continuity
This whole process is designed to ensure that the Lycadex PF is compliant with EU and US pharmacopoeias, and it adheres to the principles of GMP for API (ICH Q7A) and is backed up with the quality management system based on ISO standard 9001.
A Certificate of Suitability to European Pharmacopoeia (CEP) has been granted by the European Department for the Quality of Medicines (EDQM) to Lycadex PF, which covers Roquette's plants in both Lestrem and Keokuk, Iowa, US. In the US, a Drug Master File type II (applicable to APIs) is also registered with the FDA. In addition, a Roquette Quality Assurance Unit determines conformity to any additional customer specification.
Supply chain continuity is a critical issue for glucose for injectable use because any disruption in the supply chain could lead to shortages, which would endanger patient lives. Such supply chain difficulties can be managed, however, and ensured supply chain continuity should be one of the key parts of such a plan.
At Roquette, the glucose production facility in the US (Keokuk plant) can act as a back-up to international supply.
Moreover, the implementation of a reliable supply chain and distribution networks also ensures the traceability and the continuity of supply. It is important to verify that all supply chain players have a quality management system in place to ensure traceability and action plans for the continuity of supply.
Injectable solutions prepared with pyrogen-free glucose API are used on a mass scale in hospitals and other healthcare settings, and their wide availability and high quality are often taken for granted. However, for API manufacturers, such as Roquette, these specialised ingredients are made on a small scale compared with the wider portfolio of products from the starch biorefinery industry, e.g. food, feed nutrition, chemical and industrial applications.
Health suppliers, hospitals and clinics consider that carbohydrates for injection, such as dextrose monohydrate, are commodities and, therefore are a preferred target for price reductions, which makes it a challenging area for manufactures to invest in.
For the manufacturer, however, the prospect for growth in this market is limited in Europe, and yet they face continually evolving regulations and standards requiring them to reinforce their existing quality management system even further, which can be a costly process.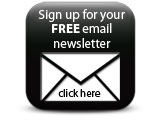 But Roquette has made the decision that it is worth investing in the life sugar, dextrose – produced and promoted by the company for more than 40 years – enabling it to maintain its production of this life-saving treatment well into the next few decades.
The site at Lestrem is the largest biorefinery in Europe, making some 700 products
Companies