Merck Millipore and the CCRM enter joint project
To develop best conditions for bioreactor-based cultivation of stem cells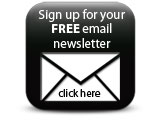 Merck Millipore, the life science division of Merck KGaA, is to collaborate with the Canadian Centre for Commercialisation of Regenerative Medicine (CCRM) to develop the best conditions for bioreactor-based cultivation of stem cells.

In a joint project they will develop a proprietary monitoring and control methodology, enabling adherent human pluripotent stem cells to be grown in Merck Millipore's Mobius CellReady stirred tank bioreactor.

Ultimately, the project will deliver a commercially available kit containing reagents and associated methodologies for bioreactor culture of stem cells on microcarriers.

Robert Shaw, commercial director of Merck Millipore's Stem Cell Initiative, said: 'As the demand for stem cells used in drug discovery and clinical applications grows, effectively translating the promise of stem cells into therapeutic reality will require large-scale, industrialised production under tightly controlled conditions.'

He added that the joint project would facilitate optimised, large-scale cultivation of stem cells to accelerate the progress of therapies into the clinic.

Michael May, ceo of CCRM, said: 'When CCRM was created we had industry partnerships like this in mind. We are delighted to have Merck Millipore as our first project partner. Its production expertise and technologies will help CCRM to develop products that will benefit industry, academia, and the patient community.'

CCRM is employing Merck Millipore's Mobius CellReady stirred tank bioreactor in its product development facility at the University of Toronto's Banting Institute.