Merck links up with Asian and African universities
To build diabetes and hypertension healthcare capacity in both continents
Merck is collaborating with universities in Asia and Africa to build diabetes and hypertension healthcare capacity
Merck is collaborating with Maharashtra University of Health Sciences and Directorate of Medical Education & Research in India to introduce European-accredited clinical diabetes management training to more than 5,000 medical students in 18 medical colleges of the University as part of the company's Capacity Advancement Programme (CAP) in Asia.
The aim is to build up the future diabetes healthcare capacity in Maharashtra.
The five-year CAP was kicked off in seven sub-Saharan countries (Kenya, Uganda, Namibia, Angola, Ghana, Tanzania and Mozambique) and will expand to other Sub-Saharan and Asian countries in 2015. It aims to expand professional capacity in the areas of research and development, clinical research, supply chain integrity and efficiency, pharmacovigilance, medical education and awareness for medical and pharmacy undergraduates, doctors and pharmacists in rural areas.
Stefan Oschmann, Vice Chairman and Deputy CEO of Merck, said the new collaboration is part of the company's commitment to building healthcare capacity and providing sustainable access to high-quality health solutions and safe medicines in India.
The new collaboration is part of the company's commitment to building healthcare capacity
'It marks another step in our commitment to working with governments and other stakeholders in building healthcare capacity with a focus on non-communicable diseases in various countries in Asia-Pacific, Middle East, Africa and Latin America,' he said.
Based on its long experience in diabetes management, which began in 1957 with the development of metformin, Merck seeks to raise awareness of diabetes in India by educating the public and supporting the healthcare system to prevent, diagnose and manage the condition effectively.
By the end of 2015, more than 5,000 medical students in partnership with African universities such as University of Nairobi, Makerere University, Namibia University and University of Ghana, in addition to Asian universities such as Maharashtra University in India and the University of Indonesia will benefit from the diabetes and chronic diseases management training, which is seeking to equip them with skills to avert the diabetes and hypertension epidemic.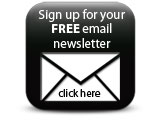 Merck is planning to target more than 15,000 students by the end of 2018 expanding to more countries in Africa, Asia, Latin America and the Middle East with a special focus on non-communicable diseases such as diabetes, cancer, thyroid dysfunction and fertility management.
Companies