Merck makes milestone praziquantel donation to WHO
German drugmaker has now donated 100 million tablets to treat schistosomiasis in Africa
Merck has now donated 100 million praziquantel tablets to the World Health Organisation (WHO).
Representatives from WHO and Merck have started to distribute the medicine in Kenya at a school located 80km northeast of Nairobi.
Worldwide, Kenya is the fifth most endemic country for schistosomiasis, a parasitic disease transmitted by flatworms.
According to WHO, more than 11 million Kenyans, most of them children, require appropriate treatment.
Schistosomiasis is the second-most prevalent tropical disease in Africa after malaria. It is estimated that more than 200 million people are infected and that around 200,000 die from it each year in the continent.
We are only at the beginning of a long journey that will not end until this insidious disease has been eliminated
'Since Merck began supporting WHO in the fight against this tropical disease five years ago, more than 28 million children have been treated in 11 African countries,' said Stefan Oschmann, CEO of Merck Serono. 'Yet we are only at the beginning of a long journey that will not end until this insidious disease has been eliminated.'
To date, Merck has been providing WHO annually and free of charge with up to 25 million tablets containing the active ingredient praziquantel.
'In the medium term, Merck will increase that number ten-fold to 250 million per year. Kenya will also benefit from this,' Oschmann added.
The Permanent Secretary of the Kenyan Ministry of Public Health and Sanitation, Mark Bor, welcomed the initiative. 'Merck's commitment not only helps infected children, but also strengthens our public healthcare system,' he said.
Rex Mpazanje, representing WHO's Kenya Country Director, added: 'The World Health Organisation has set itself the goal of controlling and eliminating neglected tropical diseases, among them schistosomiasis, by 2020 in order to improve and save the lives of hundreds of millions of people around the world. Therefore, we welcome every sustainable initiative that supports our efforts in the fight against tropical diseases.'
Praziquantel is the only active ingredient with which all forms of schistosomiasis can be treated. The tablets with the brand name Cesol 600 are currently produced at a Merck site in Mexico.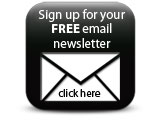 The Merck Praziquantel Donation Programme was launched in 2007.
Companies