NSF to host Pharmaceutical Legislation Update in Manchester and Amsterdam
The one-day 'refresher' course covers Brexit and the legal and regulatory environment of the pharmaceutical industry during a period of unprecedented change
Designed for the busy Qualified Person or pharmaceutical quality professional, the Pharmaceutical Legislation Update will provide updates on international pharmaceutical laws, regulations and guidance.
Pete Gough will host the course in Manchester on 19 March and again in Amsterdam on 21 March 2019 to ensure the pharmaceutical industry remains compliant.
Mr Gough, Executive Director of Pharma Biotech, has more than 40 years' experience in the pharmaceutical industry and has been responsible for advising senior management regarding changes to pharmaceutical legislation and guidance for the past 15 years.
Topics discussed will include:
Brexit and guidance from the EMA and the UK government
New separate EU GMP legislation for marketed and investigational products linked to the implementation of the CT Regulation
The implementation for 'Safety Features'
A new regulation for medical devices which will have a significant impact on combination products
Implementation of the MRA between the EU and the USA
Changes to the scope of the EU-Japan MRA
The draft revision of EU GMP Annex 1 on Sterile Products
Revised versions of EU GMP Annexes 2,13 and 17
The proposed new EU GMP Annex 21
The new EU GMP Part IV on Advanced Therapy
The draft of ICH Q12 on Lifecycle Management
Proposed revision of ICH Q2 and new ICH Q13 and 14
Significant reorganisation with in the US FDA
The FDA implementing new inspections protocols for aseptically produced products
Discounts are offered to NHS staff, regulators and charities and for companies sending more than one delegate.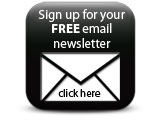 To ask a question about the course, contact pharmacourses@nsf.org.
Featured Companies