NiTech Solutions secures funding
NiTech Solutions, a Scottish developer and manufacturer of innovative reactor systems for the chemical and pharmaceutical industries, has secured new funding package of £750,000, comprised of awards from a variety of sources, including:
• a second SMART-Scotland award;
• regional Selective Assistance (RSA);
• private investors;
• Scottish Enterprise's Business Growth and Scottish Co-Investment Funds;
• Bank of Scotland Small Firms Loan Guarantee Fund (SFLGF).
It will be used to obtain and fit out premises, assist with recruitment of staff, invest in the plant and equipment to demonstrate further applications, increase sales and marketing activity, and further develop and protect intellectual property.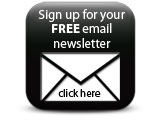 Its key product is an oscillatory baffled reactor that uses innovative mixing technology and is applicable to a wide range of pharmaceutical processes.
Companies