No evidence that Fluad vaccine caused deaths in Italy, says EMA
About four million doses of the drug have been distributed in Italy
There is no evidence that the Fluad flu vaccine caused a number of deaths in Italy, the European Medicines Agency has said.
Two batches of the drug, made by Swiss drugmaker Novartis, were suspended on 27 November by the Italian Medicines Agency (AIFA) as a precautionary measure.
Fluad is used in older people (65 years of age and older), especially in those who are at an increased risk of health complications. Four elderly people died shortly after receiving the vaccine.
But the Agency's Pharmacovigilance Risk Assessment Committee (PRAC) found 'no evidence of a causal relation between the reported fatal events and the administration of Fluad.
About four million doses of Fluad have been distributed in Italy. The vaccine has also been used for the 2014/15 flu vaccination campaigns in Austria, Germany and Spain.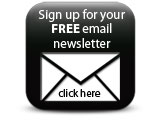 The World Health Organization (WHO) estimates that annual influenza epidemics result in about three to five million cases of severe illness worldwide and 250,000 to 500,000 deaths.
Companies