Peli BioThermal introduces Credo on demand for reusable cold chain shippers
New reusable pallet shipper rental programme offers alternative to expensive and complicated active container systems
Peli BioThermal introduces Credo on Demand, a new rental service providing pallet shippers that are ready for use, with options such as preconditioning and drop-off at an expanding number of worldwide consolidation centres. Credo on Demand, which uses passive Credo Xtrem pallet shippers, provides a less costly and more manageable alternative to active shipper systems.
'Up to this point, the reusable bulk temperature-controlled market has been dominated by costly active containers, which require advanced notice to book and take up more cargo space on aircraft,' explained Ira Smith, Director of Strategic Development Global Transport and Logistics at Pelican BioThermal.
'In addition to a more competitive price point and a generous rental period, Peli BioThermal passive containers are more readily available and simple to condition. The Credo Xtreme pallet shipper requires fewer standard operating procedures and, therefore, offers fewer worries,' added Smith.
The Credo on Demand programme offers 12-day standard rentals, including qualification reports and a clean, freshly refurbished Credo Xtreme, the company's flagship pallet shipper. Customers can pick up and drop off a shipper at Peli BioThermal's service centres or return it to a regional consolidation centre for an additional fee. Another option available at service centres is preconditioning at one of three temperature ranges: 2–8°C, 15–25°C or sub -20°C.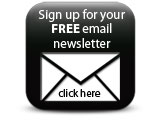 The Credo Xtreme, a high performance, extremely durable and reusable passive temperature-controlled pallet shipper, is offered in two sizes and is ideal for consolidating large domestic and international cargo shipments. Credo Xtreme design features include:
an innovative modular design, which offers a full-stack pallet system
hibernation feature, which activates if the shipper is delayed and placed into cold storage during transit
high performance, extended passive thermal shipping duration capabilities without bulky, messy gel/ice packs or dry ice
no electricity, dry ice or batteries are required, providing more transportation choices and alleviating payload excursion risk owing to power failure
multiple temperature ranges (frozen, refrigerated and controlled room temperature) with Peli BioThermal's patented, interchangeable, easy pack out TIC system with PCM (phase change material).
Companies