Pharmaxis plant installs GEA Niro spray dryer
Will produce enough Mannitol to supply 40,000 patients
GEA Niro has supplied processing equipment, including a PSD-5 pharmaceutical spray dryer, to pharmaceutical company Pharmaxis at its new 7,000m2 processing plant and headquarters in French's Forest, Sydney, Australia.

The spray dryer, which is one of the largest in the world dedicated to the production of respiratory medicines, will produce enough Mannitol to supply around 40,000 patients. The PSD-5 dries its product in a clean environment where all the inputs – process air, feed water, feed solids and compressed air – are filtered to eliminate any foreign liquid or air-borne matter.

The dryer includes an encompassing CIP (Clean In Place) system and suppression equipment to prevent explosion.

An automation system controls the plant operation, sequencing and reporting.

The new equipment will be used to manufacture inhalation medication to assist the breathing of patients suffering from respiratory problems.

A PSD-5 pharmaceutical spray dryer has been installed at the new Pharmaxis headquarters in Sydney, Australia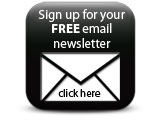 The GEA Niro system converts a liquid solution into dry powder by intense atomisation using compressed air to create a fine spray of droplets which come into contact with a hot drying gas. The resulting instantaneous evaporation causes a crust to form on the surface of the droplets and drying occurs in a controlled particle history before separation from the air stream and discharge from the plant.

Following installation of the drying chamber using a 160-tonne crane, GEA Niro's Australian market company within the GEA Process Engineering division carried out the detailed mechanical and electrical work to complete the build. After commissioning the system underwent proving trials to an agreed validation protocol.

GEA's process engineer Bruce Graham said: 'We have worked for six years with the Pharmaxis people developing the production from a single small spray dryer. Several test programmes have been run at GEA Niro and we were not always sure that all of Pharmaxis' requirements could be met. It is very satisfying to see that the equipment, product and process demands have been achieved.'


Featured Companies