Proactive asset management
Helping businesses to reach manufacturing targets and achieve maximum efficiency
In this article, Ben Potenza, VP Marketing at EquipNet, the company operating the world's leading online marketplace for used production equipment, outlines the background to the growing revolution in the manufacturing industry and talks to one of the businesses benefiting from adopting this approach.
A revolutionary solution
The manufacturing industry contributes £6.7 trillion to the global economy. In the UK alone, the industrial sector has increased by, on average, 1.4% a year since 1948.1
These increases derive from the constant release of new products for a variety of markets. A better quality skilled workforce, the production of high productivity goods, as well as the increasing investment in research and development, have also contributed to growth in this industry and, in turn, more new products.
Manufacturers are always looking to keep their products competitively priced, whilst improving the service they provide; a common way to do this is through the purchase of high quality production assets on the second-hand market. Sellers who no longer have a use for their instrumentation and are looking for a return on their original investment have also begun using equipment dealers and auction houses.
Problems commonly encountered with selling assets on the second-hand market include incorrectly valued equipment, meaning sellers are not recouping the full value of an instrument, and buyers are paying above true market value. Furthermore, companies with multiple manufacturing facilities often sell surplus equipment through the second-hand market before ascertaining whether these instruments are needed and can be redeployed to other company sites. The 21st century has seen the rise of service providers that use a more strategic approach, such as EquipNet. These forward-thinking companies are using this technique to manage idle manufacturing equipment. This includes controlling equipment acquisition costs and managing project timetables more efficiently.
The asset management model
Time and knowledge from industry experts is required to obtain returns from surplus assets. A well-accepted strategy is to partner or outsource non-core tasks; the successful implementation of a strategy for asset management involves a partnership between the specialist provider and the company.
The last decade has seen a development in best practice, with proven project management professionals and specialist service companies that employ industry experts becoming leaders in this area. EquipNet offers a holistic approach to surplus asset management, different from a more traditional instrument dealer or auctioneer.
It balances the needs of both buyers and sellers, providing information relating to budgets, specifications and risk mitigation (such as supplier reputation) to clients. These industry experts can also help buyers with their purchases, obtaining any existing warranties, if applicable, and providing follow-up support to the customer. This makes the process as smooth as possible and is effectively illustrated using EquipNet's "value control model" (Figure 1).
EquipNet's value control model shows how redeployment, negotiated sales with managed pricing through an online market place, competitive auction events and clearance programmes fit together to deliver a consolidated service that ensures the "seller" company achieves maximum return and, at the same time, sees equipment come into the channels that are used by a "buying" company. In many cases, a business is both a seller and a buyer at different times.
The value control model, which is based on time, can be customised using a central tracking platform, which provides both communication and workflow tools. This ensures the exposure of assets throughout the business. Various disposition channels can be used, including redeployment, negotiated sales with managed pricing through an online market, as well as competitive auction events. Clearance, disposal and scrap programmes that are customised specifically for each individual business are also utilised.
A partner should also possess a solid software platform to list all assets in a company or business to redeploy equipment and keep track of surplus assets. These programmes allow visibility of all assets belonging to a business in countless locations worldwide.
A company's perception of the purchase of second-hand equipment
New instruments are often introduced across the manufacturing industry; however, closer examination of these machines frequently reveals evolution rather than revolution. This means that the design and materials change, but the manufacturing processes remain the same. Older machinery can therefore be reused elsewhere, eliminating the cost of purchasing new replacements or disposing of instrumentation.
James Willson, Director at Metalast Ltd, a UK-based company producing bespoke variable heavy density ballast and counterweight products, is investing in equipment to help upgrade its facility. Mr Willson stated: "We purchased a test sieve through EquipNet that was in very good condition and a lot cheaper than purchasing a new one. Our goal is to continue growing year on year and we therefore need quality machinery at the right price."
"We found EquipNet to be very helpful to deal with and with the types of machines we are looking to purchase; as long as they have been looked after, they will run for years, so it is a great investment," commented Mr Willson. "We will definitely use EquipNet again if they have something that we need, as the purchase transfer and delivery of the equipment was great and went very smoothly," he concluded.
Maintaining a low cost-base is important for businesses that are purchasing second-hand equipment and will allow them to improve their service and keep products competitively priced. An asset management partner can work with customers to inform them of relevant auctions and help them to set up their bidding. Collection and delivery is then all that needs to be organised once equipment has been purchased.
Benefits for a seller
Central tracking platforms installed in all company locations are key to the successful redeployment of machinery. These programmes allow users the option to internally redeploy unused equipment prior to deciding whether an external sale or purchase of an instrument is needed. EquipNet's Asset Redeployment Management System (ARMS) is a good example of this software. The ARMS platform is available through a variety of access levels, to a variety of employees, across a company. Information regarding the equipment the company owns, as well as where it is located, can also be searched for and specified.
Following the use of the tracking platform and if redeployment is not viable, the second-hand market can then be used to achieve maximum returns. Through the use of a company with key industry experience and a reliable asset management programme, every customer will have access to advice on the correct approach to buying and selling second-hand equipment. As the world's leading online marketplace for used manufacturing equipment, EquipNet can help price and provide guidance on such items.
Sometimes assets have very little value and, should this be the case, environmental recycling and clearance by donations are the best solutions. EquipNet also advises clients on the scrap value of surplus equipment, should this allow them to generate the highest return.
Conclusion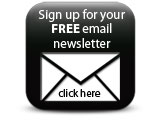 With manufacturers looking to continue to grow while keeping costs low, many businesses are using the second-hand market to buy and sell laboratory instrumentation and manufacturing equipment. A reliable asset management partner with industry knowledge and experience is crucial to purchasing reliable and cost-effective equipment, while allowing the seller to recoup the maximum amount on their original investment. These partners help to recognise valuable equipment redeployment opportunities and progress the disposal of unwanted assets, simplifying the process of asset management considerably for both buyers and sellers.
Reference
www.themanufacturer.com/uk-manufacturing-statistics/.
Companies