Prometic and Sartorius Stedim Biotech collaborate in Asia
Sartorius Stedim Biotech and ProMetic Life Sciences sign second technology transfer deal
French company Sartorius Stedim Biotech and Canada-headquartered ProMetic Life Sciences have signed the second successful technology transfer deal resulting from their collaboration entered into in 2006.
The collaboration positions Sartorius Stedim Biotech as the preferred supplier and technology provider of filtration equipment and consumables to plasma fractionators that have in-licensed ProMetic's proprietary manufacturing process.
ProMetic recently signed a strategic alliance and license agreement with the Wuhan Institute of Biological Products (WIBP). Under the terms of this agreement, WIBP gains exclusive access to ProMetic's yield-improving plasma protein process for the Chinese market.
ProMetic has also announced agreements with the Taiwanese biotechnology company Blue-Blood Biotech Corporation for the development and commercialisation of human plasma-derived speciality immunoglobulin preparations for the treatment of several infectious diseases including Cytomegalovirus and Enterovirus. Under this agreement, ProMetic would also retain the rights to the hyperimmune products for the North American market.
"Collectively, these agreements have firmly established ProMetic's technology in Asia, with the first plasma-derived products expected to be commercialised in 2011 in Asia and in North America," said Pierre Laurin, president and ceo of ProMetic.
As filtration and fluid management technologies are an integral aspect to the purification of biological products, Sartorius expects significant sales from this collaboration. Due to its comprehensive portfolio of innovative technologies and services Sartorius is able to provide turnkey solutions for the downstream processes of the licensees.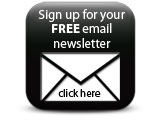 "This association allows us to combine ProMetic's proprietary technology and Sartorius" integrated technology portfolio to bypass current bioseparation limitations," explained Dr Uwe Gottschalk, vice president of purification technologies at Sartorius Stedim Biotech. "In doing so, we generate increased yields for plasma-derived proteins and therefore enhance the profitability of the existing processes at our customers."
Companies