Recipharm invests in additional cartridge filling machine
Contract Manufacturing | Packaging
For injectable pharmaceuticals at Monts plant in France
Recipharm, a Sweden-based contract development and manufacturing organisation, has invested b600,000 in an additional cartridge filling machine for injectable pharmaceuticals.
The firm has installed a Dara cartridge filling machine at its modern facility in Monts, France.
The machine is fully validated and producing commercial batches under aseptic conditions. Filling volumes between 1.5–5ml can be accommodated at speeds up to 7,200 cartridges an hour. The integrated design has been optimised for precise conveying of cartridges as well as gas flushing during filling/closing and crimping without particulate release.
Michel Saudemon, general manager of Recipharm Monts, said the new machine would reduce lead times while increasing reliability and flexibility. It also complements the vial filling activity performed at Monts.
'We are also just about to undertake a mock FDA inspection in preparation for products which are being registered in the US. This is a very exciting time for Monts and we are very pleased about this latest investment,' he said.
Recipharm operates development and manufacturing facilities in Sweden, France, the UK, Germany and Spain and is headquartered near Stockholm.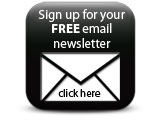 The firm supplies the global pharmaceuticals market with hundreds of different products in multiple dosage forms that include solid dose, granulates and powders, sterile liquids and lyophilisates, semi solids, beta-lactams, hormones, oral liquids, sprays and dry powder inhalers.
Companies