Recipharm sees continued growth in demand for Vendor Managed Inventory
80% of all customer batches from Recipharm's Stockholm facility are supplied through a VMI Solution
More than 80% of batches from international contract pharmaceutical development and manufacturing organisation Recipharm's Stockholm facility now use its Vendor Managed Inventory (VMI) system. The company's integrated solution takes the headache out of managing stocks and reordering by doing it on behalf of customers, allowing them to concentrate on other parts of their operation.
The VMI service, which is tailored to each customer's supply and delivery needs, has seen rapid growth as few CMOs and CDMOs offer these value added services, Recipharm says.
The VMI process is managed entirely by Recipharm once forecast and inventory information is received. It works by maintaining levels between pre-defined and agreed parameters, with updates supplied to the customer continuously and notifications sent by email for delivery and shipping.
The advantages of this type of service over the more traditional alternatives such as CMI (Customer Managed Inventory) or Make to Order used by most CMOs and CDMOs, is that it permits a more proactive process whereby forward planning can be maintained even for products that experience cyclic demand.
Setting the parameters at the start and supplying forecast and inventory information to Recipharm guarantees precise control of material purchase and can even take into account sales patterns that were not predicted. Furthermore, the VMI service also includes a qualitative layer, allowing customers to discuss any opportunities and changes in demand, such as those arising from market campaigns, and adjust their shipping levels accordingly, thereby preventing potential bottlenecks before they occur.
Recipharm sets parameters during the design stage; however, information gained from Sales and Operation Planning (SOP) meetings is used periodically to ensure that future supply lines are always maintained with future demand in mind.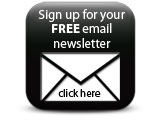 'Recipharm's VMI services continue to prove very popular with clients as they simplify the supply process and free up client time to concentrate on other areas – consequently increasing productivity,' said Mikael Myhrén, supply chain manager at Recipharm Stockholm. ' More than 80% of our batches are now supplied using our VMI services and we continue to lead the market, maintaining consistent supplies and records for products.'
Companies