Regulators probe Roche over drug safety reporting
Swiss pharmaceutical firm says the errors were not intentional
Swiss pharmaceutical firm Roche is under investigation by the European Medicines Agency over a failure to report properly adverse drug reactions.
A routine inspection by the UK's Medicines and Healthcare products Regulatory Agency (MHRA) at the firm's site in Welwyn, Hertfordshire, found that Roche had failed to detect and report properly 80,000 cases of possible adverse drug reactions.
The issue relates to reports for medicines marketed by Roche in the US, which were collected through a Roche-sponsored patient support programme.
'These included 15,161 reports of death of patients and it is not known whether the deaths were due to natural progression of the disease or had a causal link to the medicine,' the EMA said.
'There is at present no evidence of a negative impact for patients and while the investigations are being conducted there is no need for patients or healthcare professionals to take any action.'
Other deficiencies identified related to the evaluation and reporting to national medicines agencies of suspected adverse reactions from Roche's reporting systems (around 23,000) and clinical trials (around 600).
Prof Sir Kent Woods, chief executive of the MHRA, said: 'Roche's actions are unacceptable and our investigation has identified that Roche's reporting systems are inadequate. We are taking urgent action to ensure that these are rectified by Roche as a matter of priority.
'We, alongside the European Medicines Agency and other regulators, will take action to ensure that patients are protected now and in the future.'
A Roche spokesman said the company aimed to provide a final assessment of the number of potentially missed adverse events to the EMA by January 2013.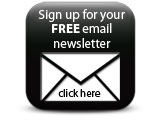 The firm acknowledged that it did not fully comply with regulations and said the non-reporting of these potentially missed adverse events was not intentional.
Companies