Rx-360 shared audit pilot generates positive results
Shared audits provide a broader picture of a supplier's quality culture and performance
Supply chain security organisation Rx-360 has completed its pilot programme for shared audits.
The Rx-360 Audit Sharing Programme will allow Rx-360 members to share supplier quality audits conducted by individual Rx-360 members, which complements the ongoing Rx-360 Joint Audit Programme.
The goal of the Audit Sharing Pilot was to identify a process and legal framework for collecting and sharing audit reports and responses conducted by individual member companies, and to use this information for the broader benefit of consortium member companies – both suppliers and manufacturers.
In the shared audit pilot scheme, audit reports that both the audit sponsor (the biotech or pharma company that commissioned the audit) and the auditee (the audited supplier) have agreed to share were redacted to protect confidential business information. The redacted reports were provided to the Rx-360 Co-ordinator, who uploaded the reports into a secure database.
Rx-360 found the following potential benefits from sharing audit reports:
Shared audits provide a broader 'picture' of Quality Culture and performance
Existing reports can be used to identify and pre-screen new suppliers
Potential savings with evaluation of reports/responses to reduce supplier audit frequency/length, or audit scope
The results of the pilot are now being used to streamline the Rx-360 Shared Audits process going forward.
'Increased transparency of supply chain information was one of the foundational concepts behind Rx360. The implementation of the audit sharing process is a key enabler for the organisation to accomplish this,' said Brian Johnson, Pfizer Senior Director of Supply Chain Security. 'Sharing audit information will benefit all supply chain stakeholders.'
The Audit Sharing Programme is now being formally implemented. Rx-360 member companies sponsoring forthcoming audits will ask those suppliers to participate in the programme by agreeing to share the subsequent audit reports.
Member companies can register suppliers through the Rx-360 database, or interested suppliers can register to participate in the programme through the Rx-360 website https://www.research.net/s/7X9DPX6.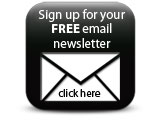 Suppliers are asked to register with Rx-360 to ensure complete and accurate contact information is maintained. This enables Rx-360 to contact registered suppliers to convey details of the Rx-360 audit programmes and information on how to join Rx-360. Both sponsors and suppliers will have the opportunity to redact reports. Suppliers have the opportunity to identify those Rx-360 members who can have access to reports on their facilities.
Companies