SGS appoints Biologics Manager
Biotechnology | Contract Manufacturing
The leading bio/pharmaceutical analytical and bioanalytical contract solutions provider, announced the appointment of Dr Haris Jamil as Biologics Manager of its recently expanded biopharmaceutical testing facility in Illinois, USA.
The $1.7M investment into expertise and equipment to expand its North American capabilities was announced by SGS in September 2018. Its strategic geographic location in the northern suburbs of Chicago, within a rich cluster of biopharmaceutical companies, enables SGS to act as a local partner for innovators looking for expertise in biopharmaceutical analysis.
Dr Jamil, who has over 25 years' experience in the life science industry, will be responsible for overseeing the newly created biologics department at the 58,000 sq ft facility. He joins SGS from global healthcare company Fresenius Kabi, where he held the position of Senior Manager within Analytical Development.
Mark Rogers, Global Technology Director at SGS said: "Haris joins SGS at an exciting time for the company and brings a wealth of experience and leadership to SGS. We are pleased to have him play an integral part in the launch and delivery of our new biologics testing services at the facility and lead the way in ensuring outstanding service for our biopharmaceutical clients."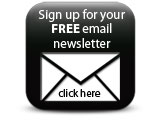 Dr Jamil received his Ph.D. in Biochemistry from the University of London and has over 15 years' direct experience leading analytical development and product development laboratories, as well as supervising technical staff in supporting manufacturing, stability testing, release testing, clinical trials, regulatory submission and launch of small and large peptides and biologics therapeutics.
Featured Companies